7 Piece Outfit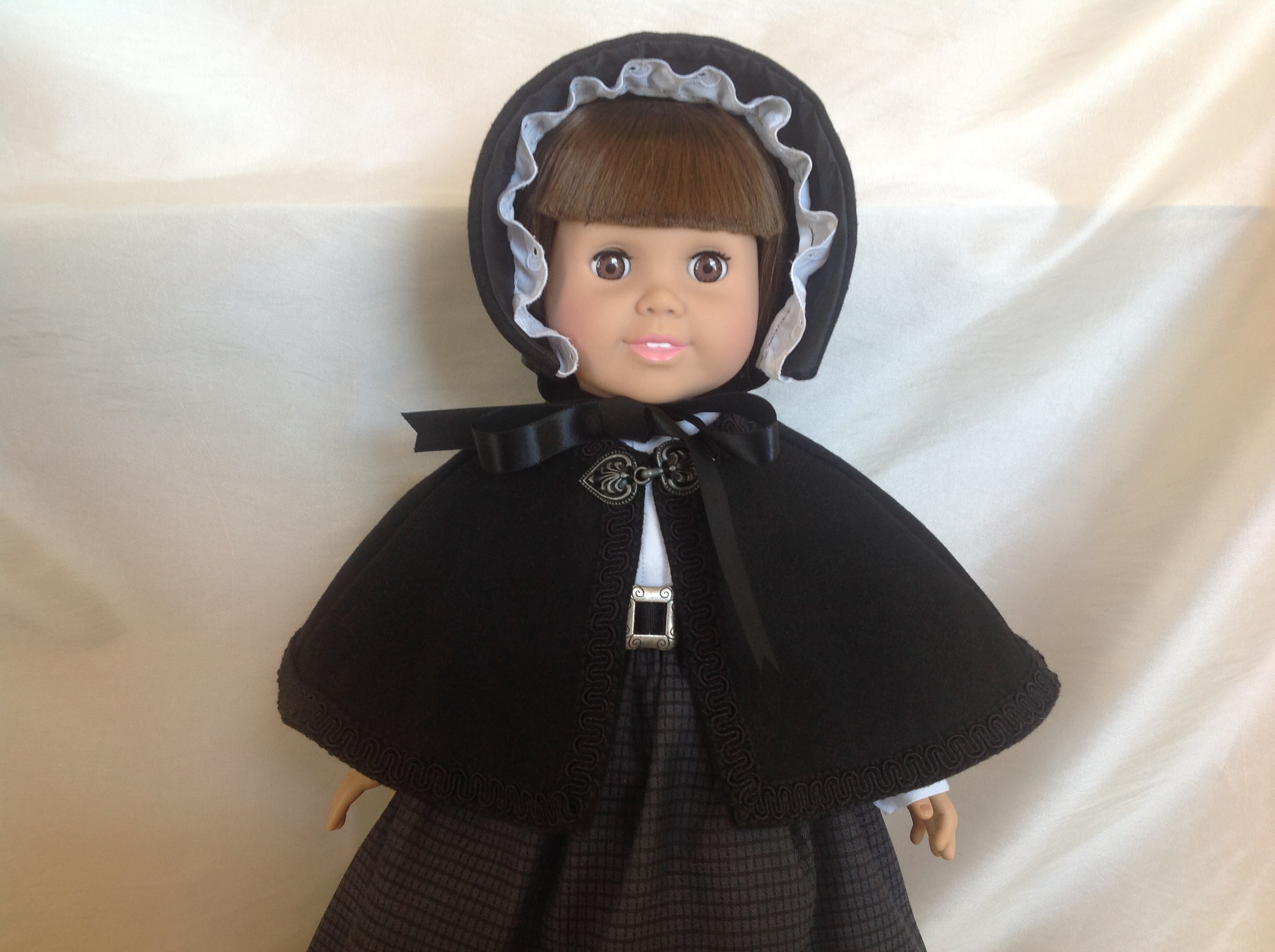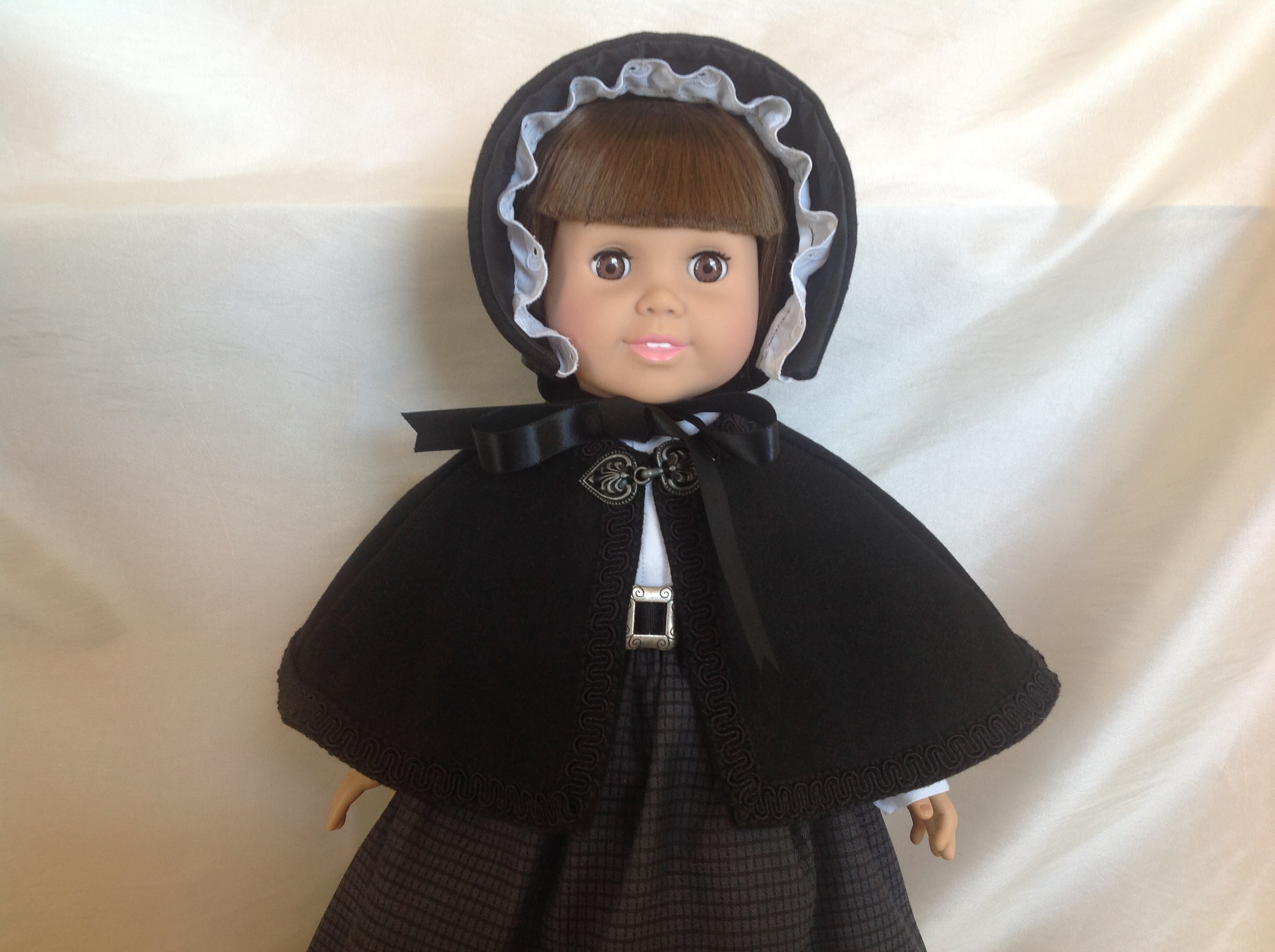 7 Piece Outfit
A complete doll outfit for children, historical doll enthusiasts, or collectors. This ensemble fits an 18 inch doll. It consists of:
--black bonnet made of wool, lined with taffeta, and trimmed with lace.
--black cape made with the same wool fabric as the bonnet, with a double heart clasp at the throat
--white broadcloth blouse with velcro closure in back and velcro closures at the wrists
--blue/black skirt with velcro closure at the waist
-- ecru broadcloth petticoat with elastic at the waist and trimmed in lace
--black grossgrain belt with square metal buckle
--black boots
Doll is for modeling purposes only and is not included.