Burgundy 2-Piece Ball Gown (waist - 31")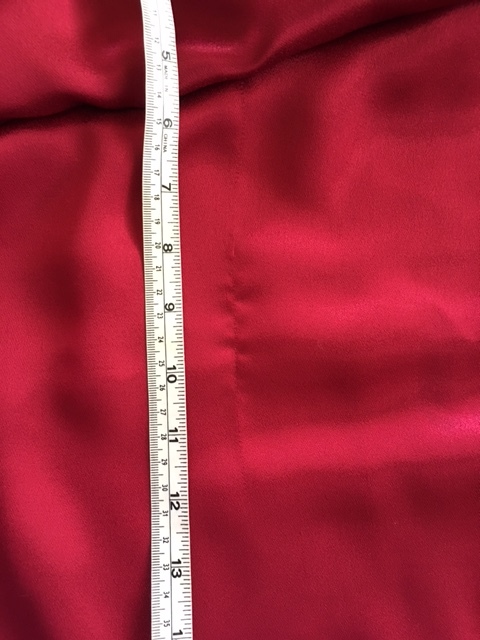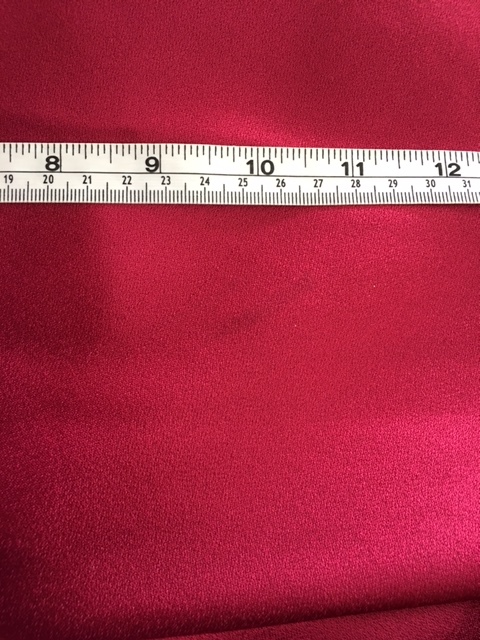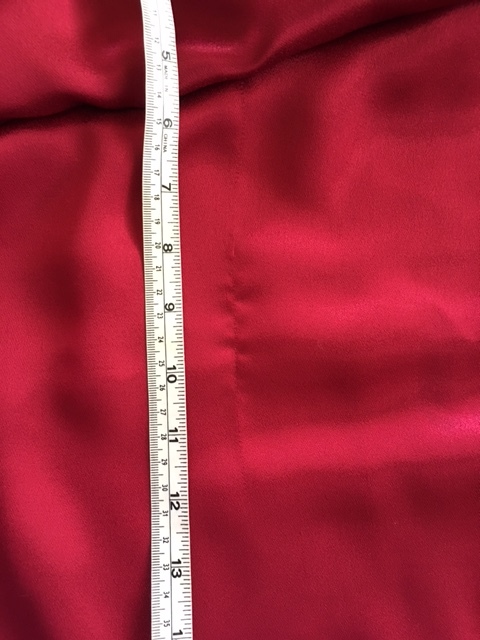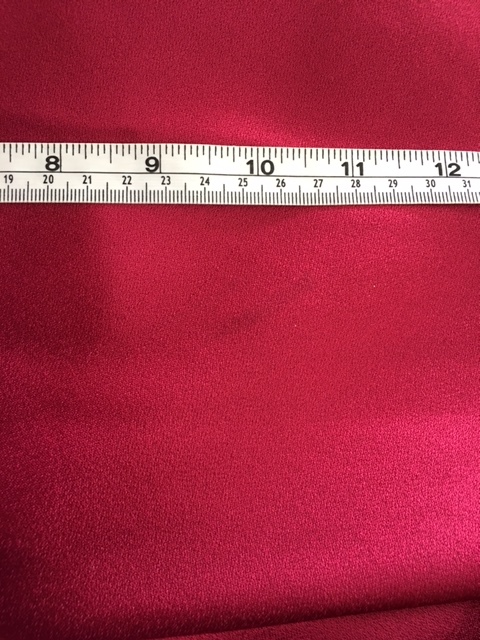 Burgundy 2-Piece Ball Gown (waist - 31")
For sizing, measure your natural measurements - the bust and waist of the gown should be about 1" larger than your natural measurements. Also measure from your waist to your floor to check the length of a gown. If worn with a 4-bone hoop, the effective length will be about 2" shorter then the skirt length posted.
Details:
Bust - 38"

Waist - 31"

Skirt length - 44"

Skirt sweep - cannot measure due to ruffle

This is a two-piece gown in a liquid satiny charmeuse with a soft drape. The bodice is lined, with elasticized shoulders to be worn on or off the shoulder, V-front seaming and waistline. The skirt is unlined. The separate taffeta underskirt has a drawstring closure, and deep white ruffle that extends below the skirt to the floor. Pictured over hoop H650. Also available with hoop H450 for a less full skirt.

Condition: Excellent. Faint dark mark on front of burgundy skirt, and a faint snag area on back of burgundy skirt (both pictured)
For international orders, please contact us for shipping rates.