Deep Pink and White Lace Gown (waist - 24")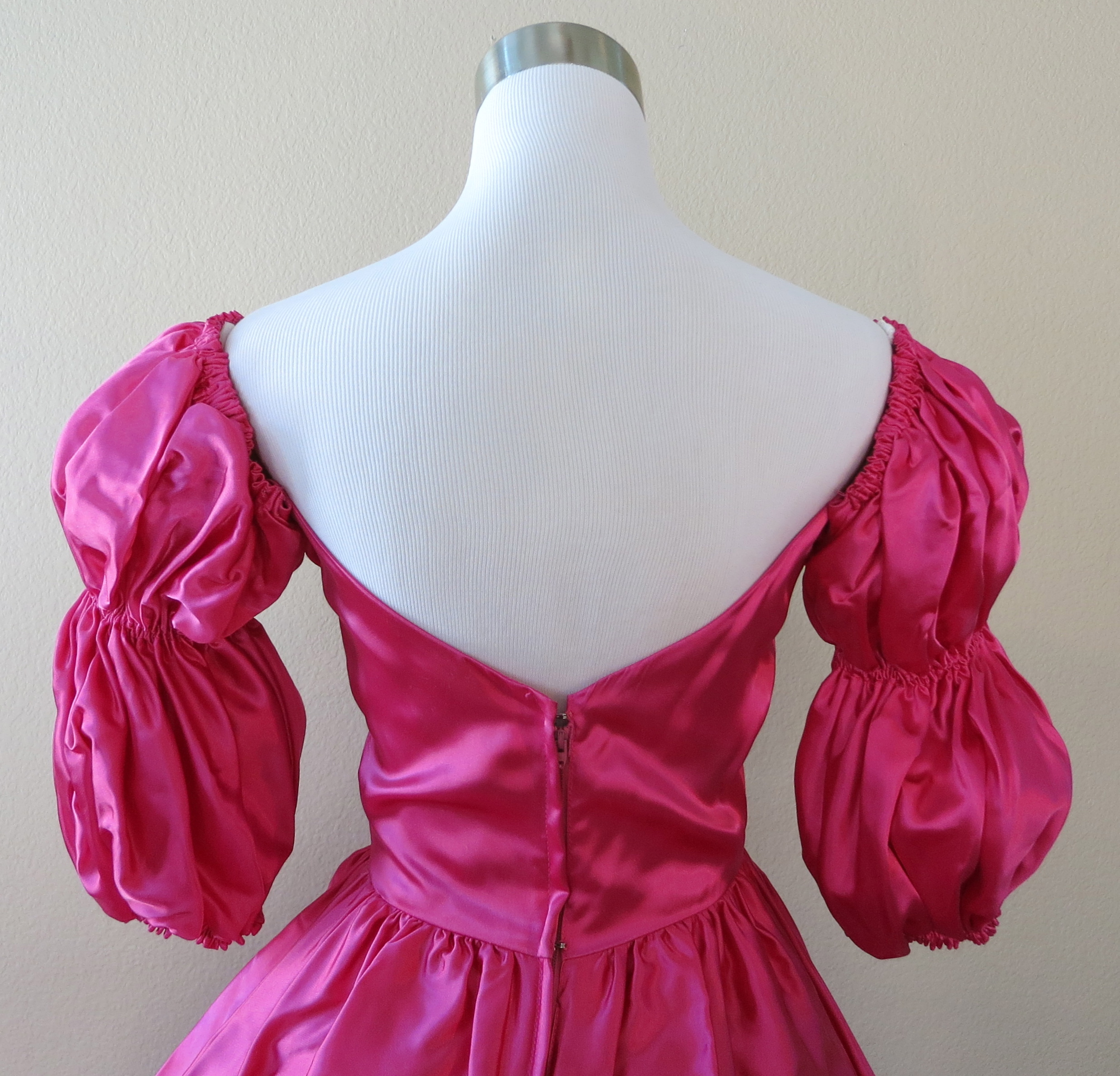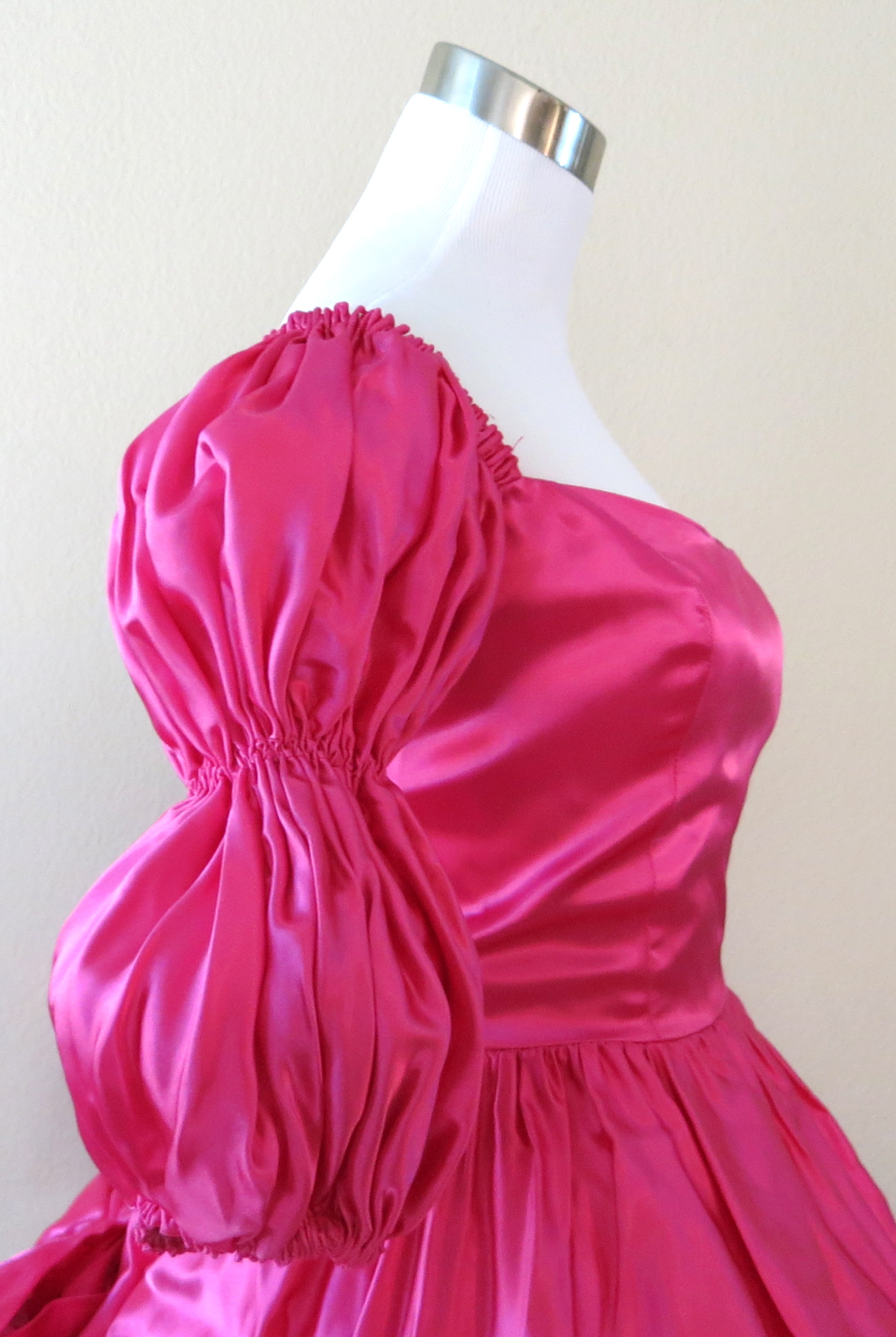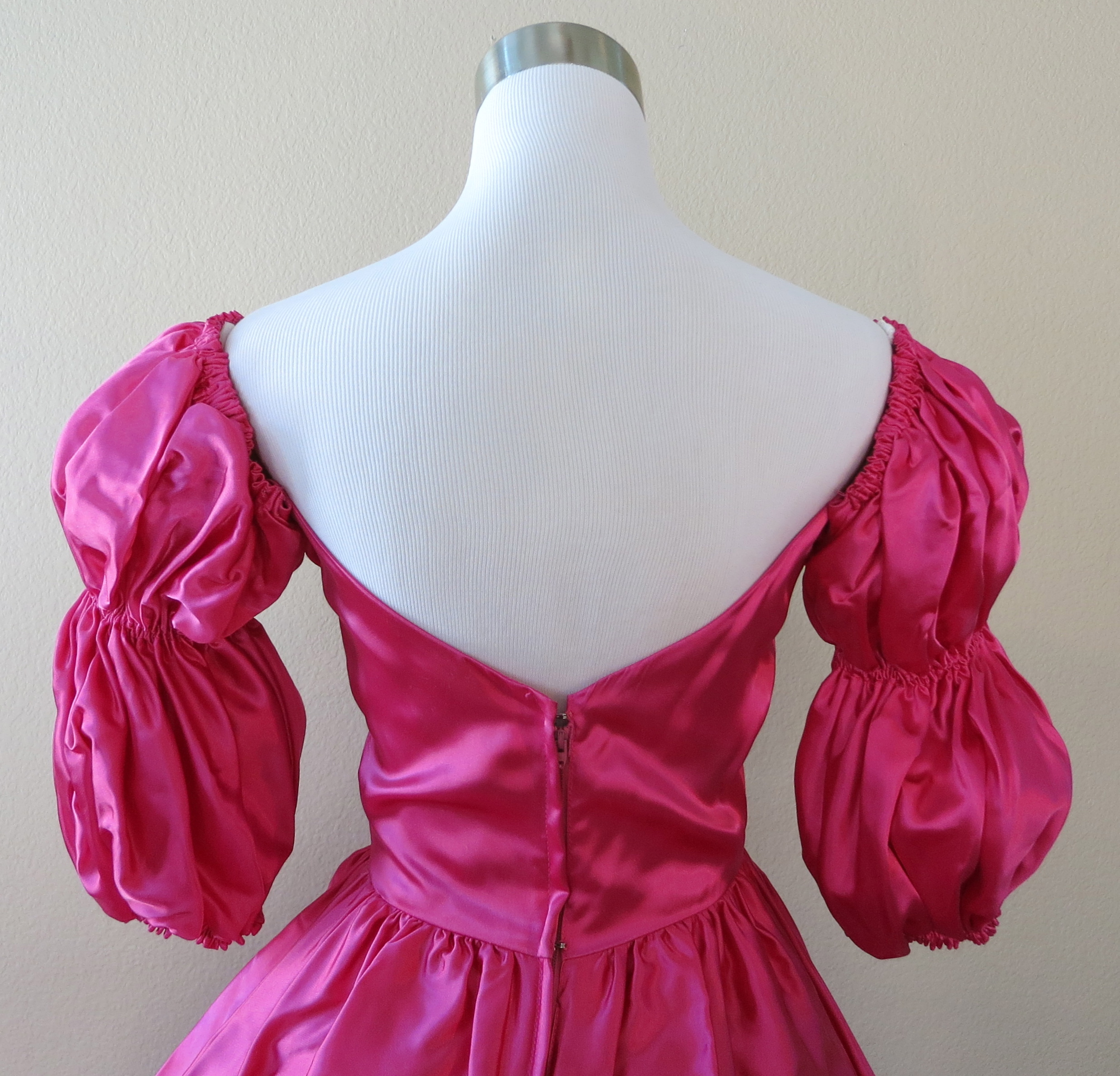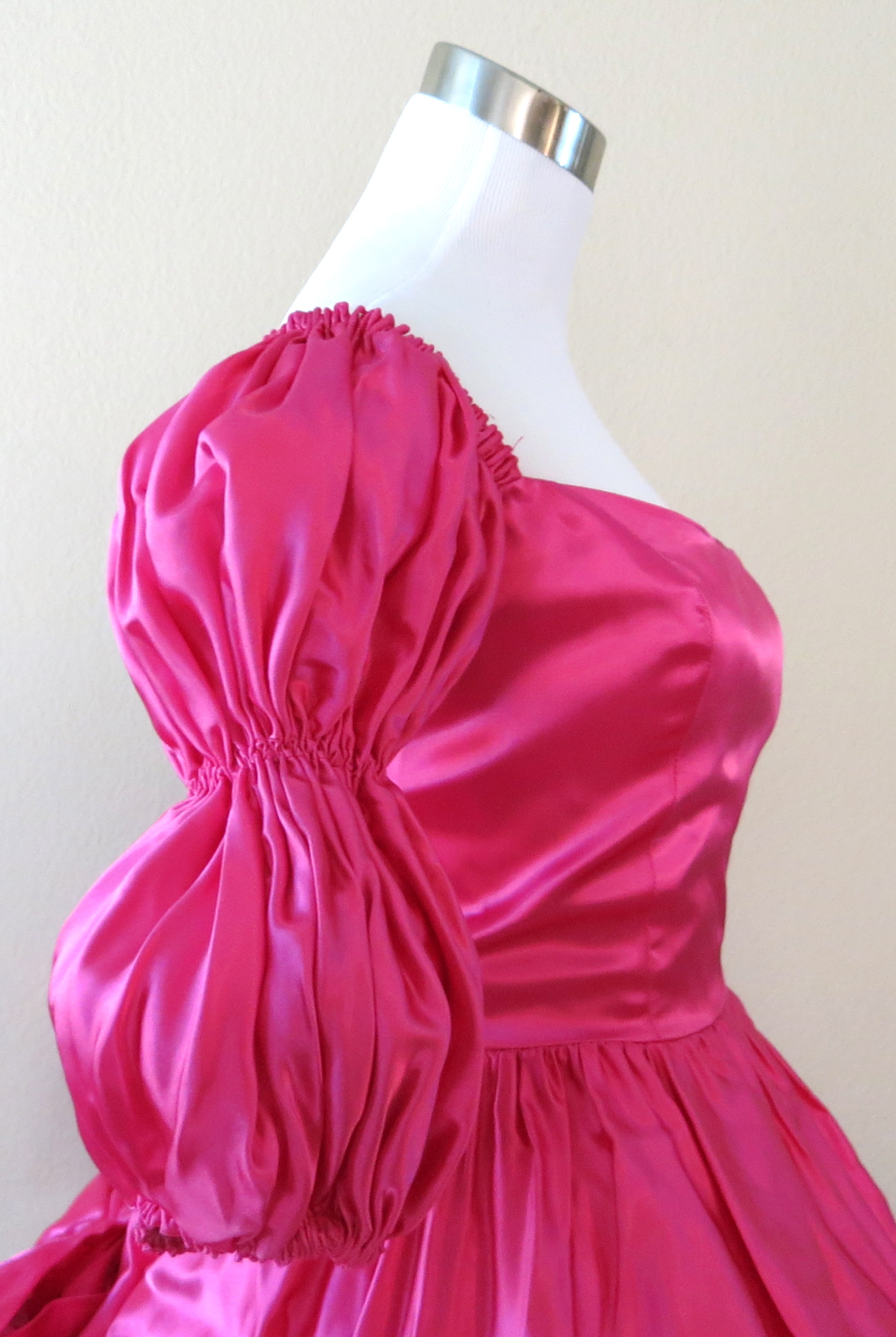 Deep Pink and White Lace Gown (waist - 24")
Measurements:
Bust - 36"
Waist - 24"
Skirt Length - 44"
Skirt Sweep - 146"
Pink satin acetate gown, with double puff sleeves and tiered white lace ruffles cascading down the back of the skirt. Pictured over hoop H450 (available separately).
Condition: Excellent.
For international orders, please contact us for shipping rates.