Lacey Pink Gown (waist - 25")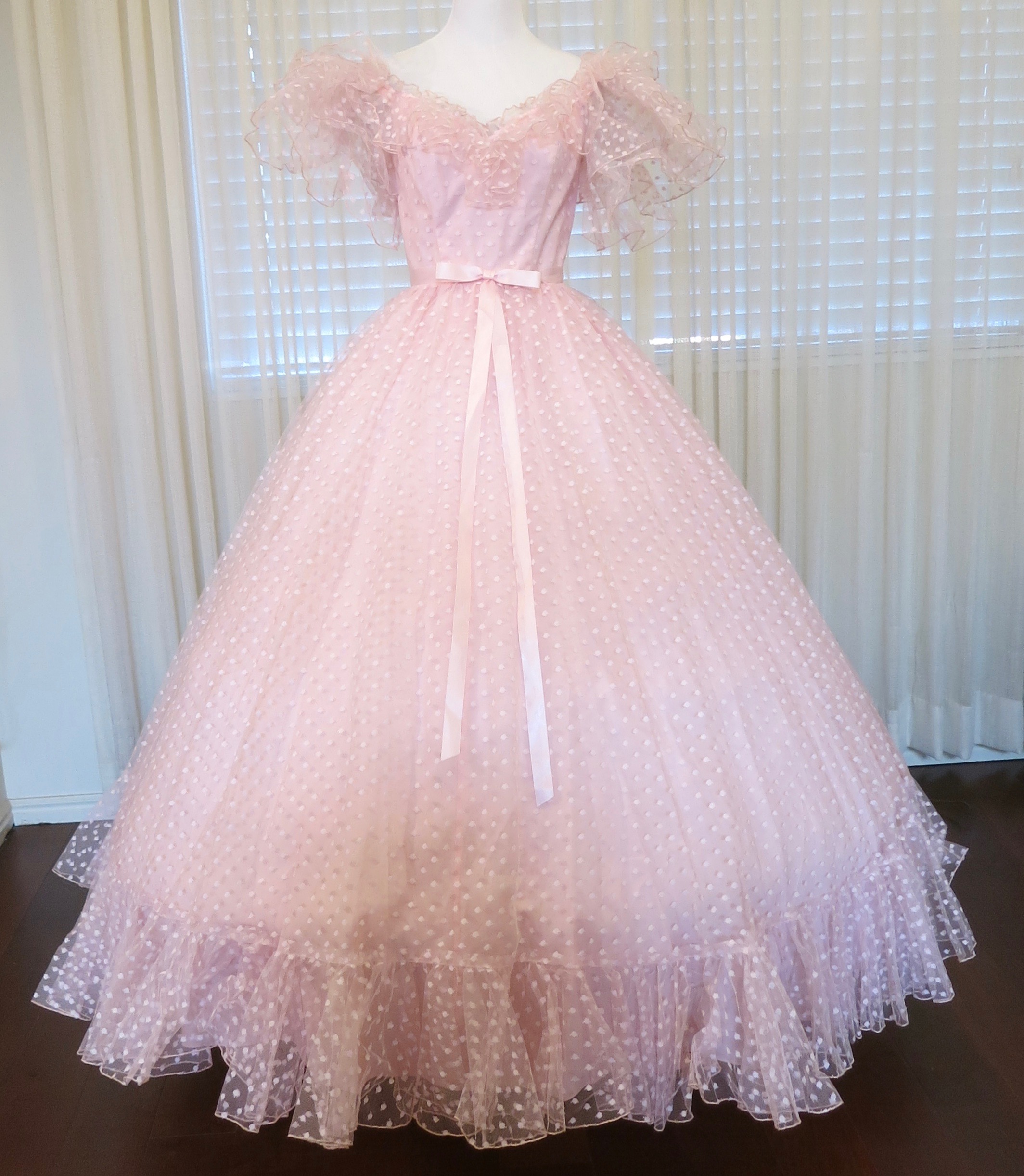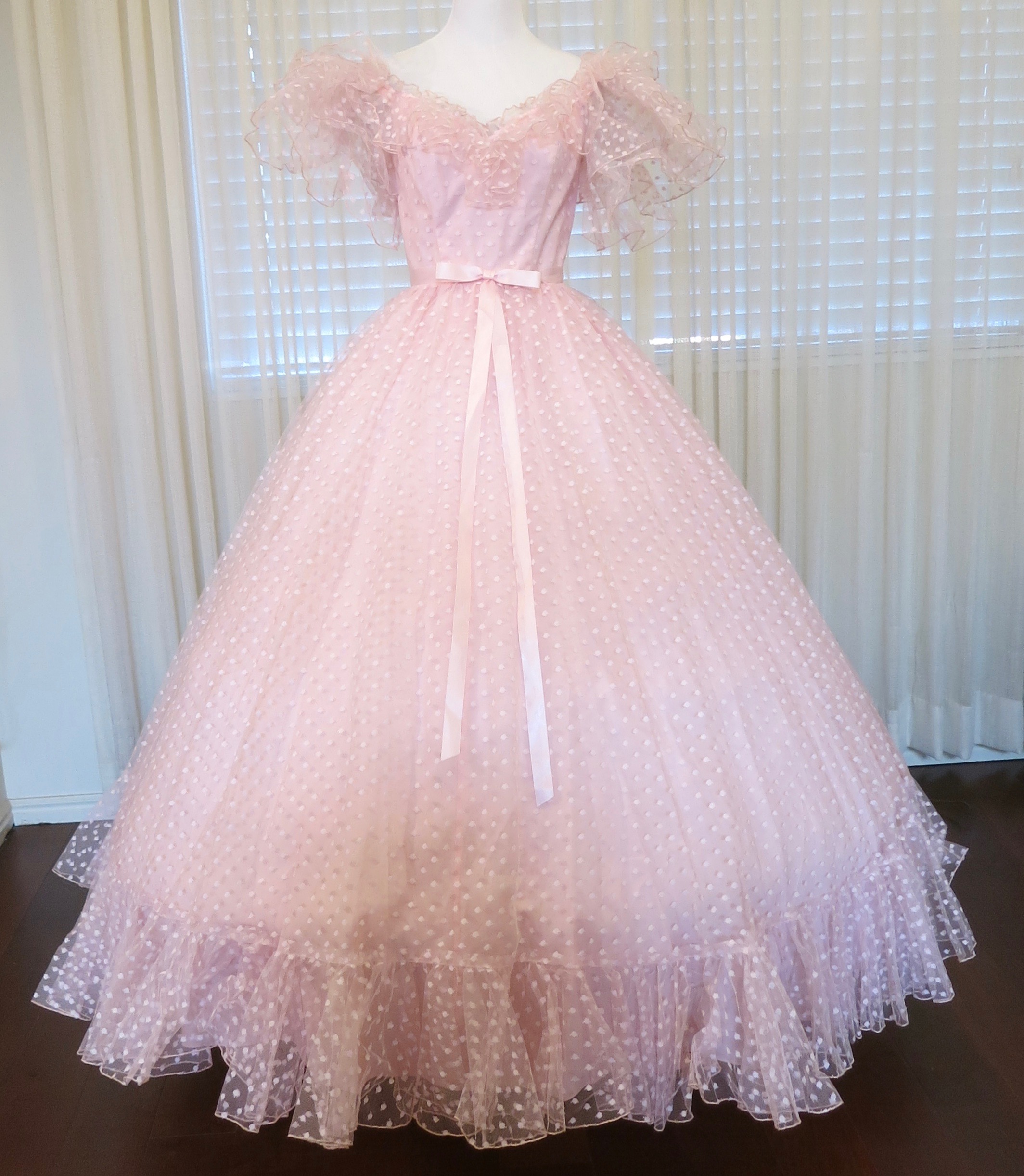 sold out
Lacey Pink Gown (waist - 25")
For sizing, measure your natural measurements - the bust and waist of the gown should be about 1" larger than your natural measurements. Also measure from your waist to your floor to check the length of a gown. If worn with a 4-bone hoop, the effective length will be about 2" shorter then the skirt length posted.
Details:
Bust - 33"

Waist - 25"

Skirt length - 44"

Skirt sweep - 186"

Vintage Mike Benet gown. The bodice is lined and fully boned, with delicate ruffles at the neckline and elasticized shoulders to be worn on or off the shoulder. The skirt as a netted lining, a pink acetate under skirt, and a sheer pink dotted overlay. The zipper is fine, but the gown is too small for the mannequin, so the zipper and ribbon tie at the waist could not be closed or fastened. Pictured over hoop H600. Also available with hoop H400 for a less full skirt.

Condition: Excellent
For international orders, please contact us for shipping rates.