White Chiffon Gown (waist - 27")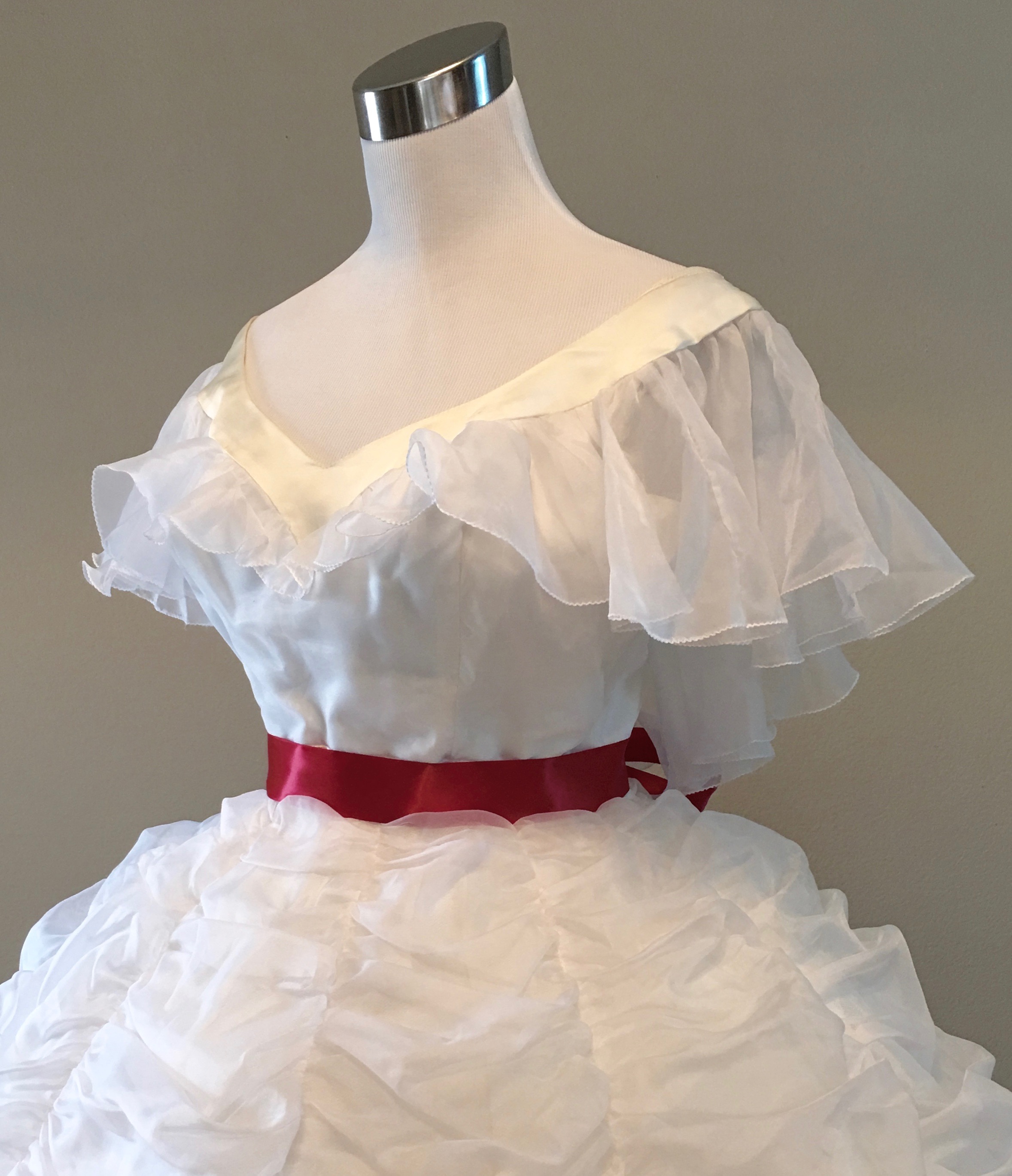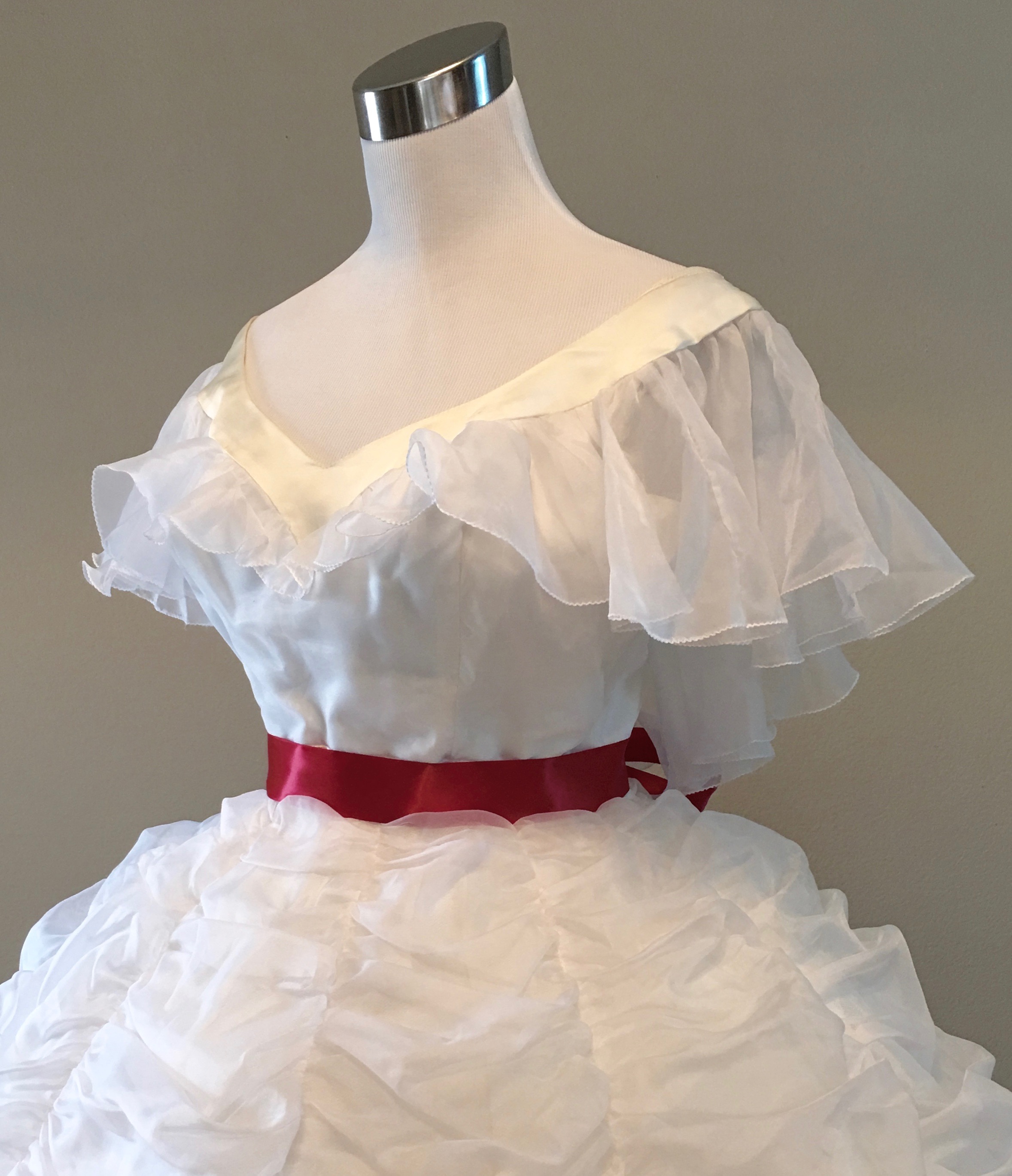 sold out
White Chiffon Gown (waist - 27")
Measurements:
Bust - 36"
Waist - 27"
Skirt length - 46"
Skirt sweep - 186"
Beautiful vintage Mike Benet ball gown! The bodice is lined with a white chiffon ruffle at the neckline. The neckline and waist are trimmed in off-white satin. The skirt has a netted self-crinoline, an acetate lining, and a very full rushed white chiffon overskirt. Red ribbon not included. Pictured over hoop H600.
Condition: Excellent. Some dirt at the hemline.
For international orders, please contact us for shipping rates.