W27.1 English Ivory Silk Gown (waist - 27")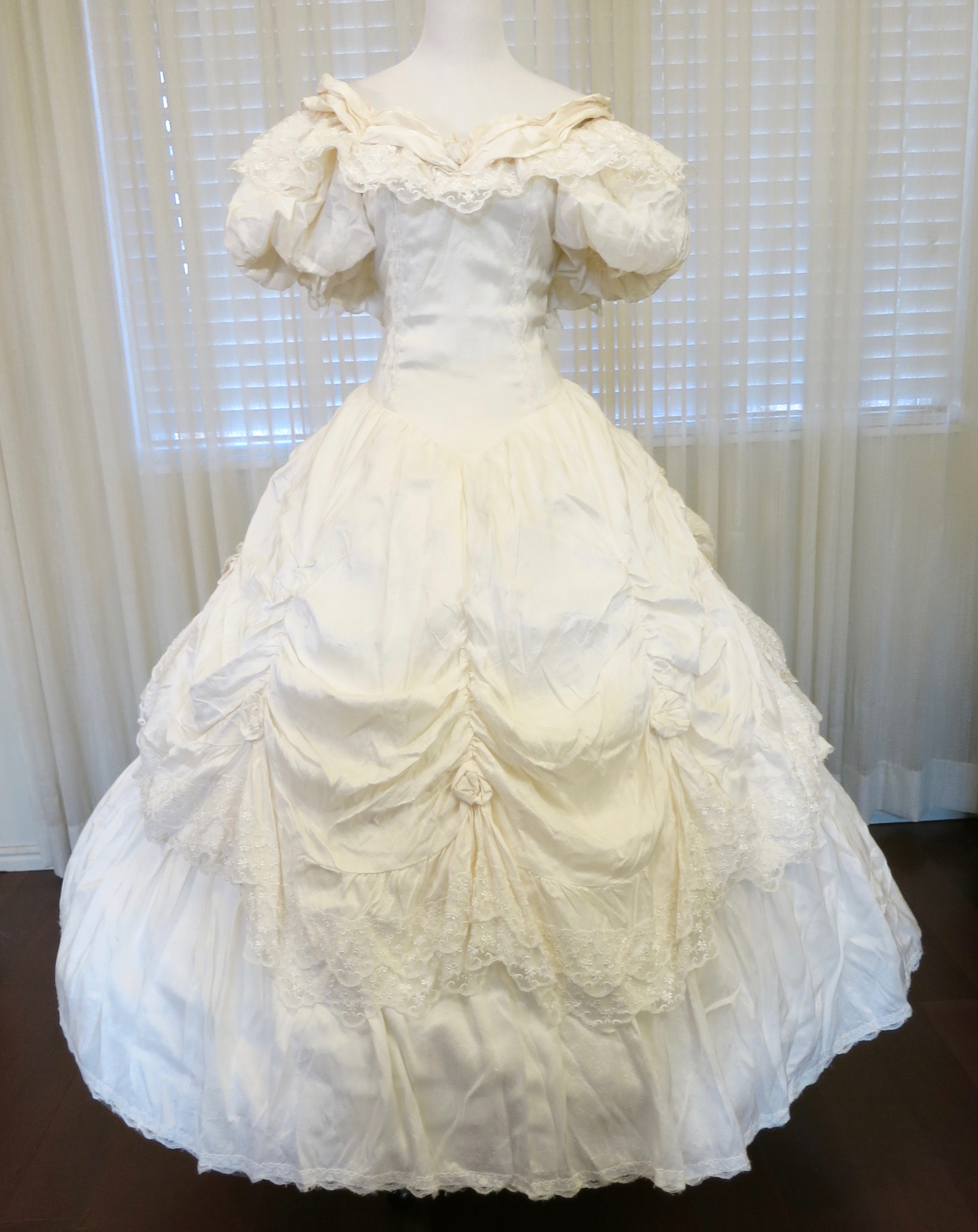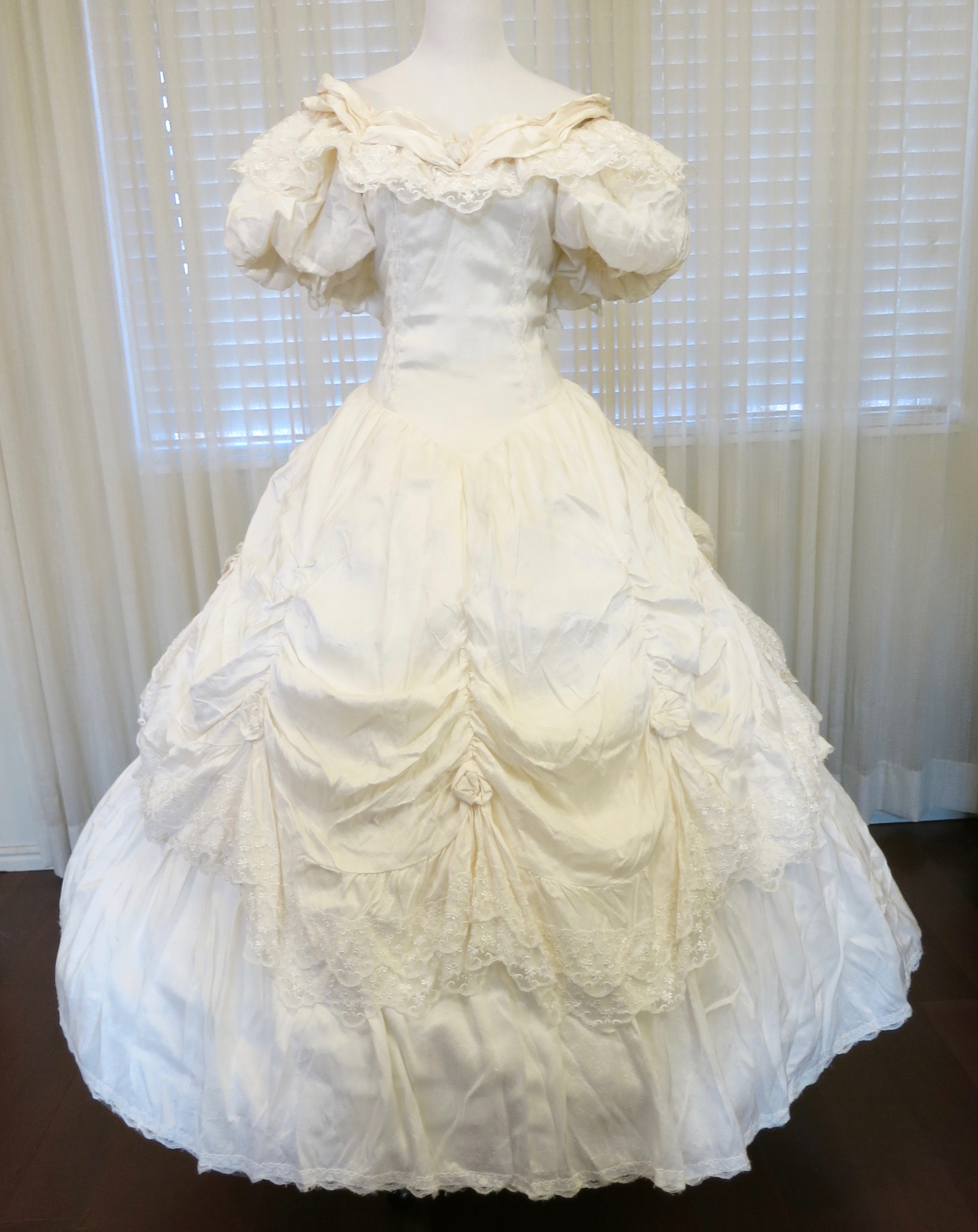 sold out
W27.1 English Ivory Silk Gown (waist - 27")
For sizing, measure your natural measurements - the bust and waist of the gown should be about 1" larger than your natural measurements. Also measure from your waist to your floor to check the length of a gown. If worn with a 4-bone hoop, the effective length will be about 2" shorter then the skirt length posted.
Details:
Bust - 35-36"

Waist - 27"

Skirt length - 42"

Skirt sweep - 156"

Beautiful silk wedding gown, by Margaret, England. The bodice has a gathered band at the neckline, elasticized shoulders, and pearl buttons down the back. The multi-layered skirt has a netted lining. Pictured over hoop H400. This gown will be cleaned and steamed (these photos are temporary prior to steaming).

Condition: Excellent
For international orders, please contact us for shipping rates.