TLC Vintage Angelo Wedding Gown (waist - 25")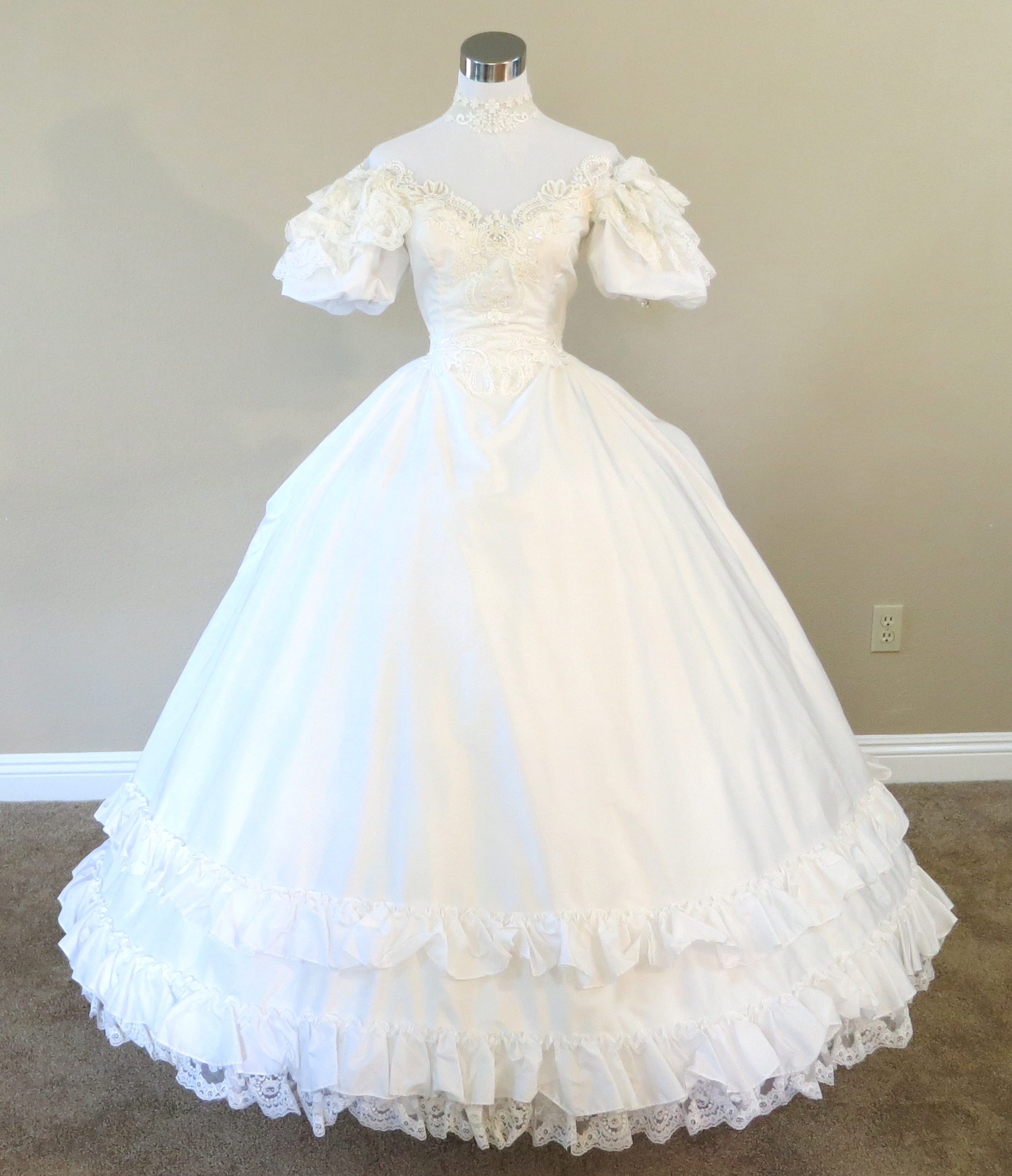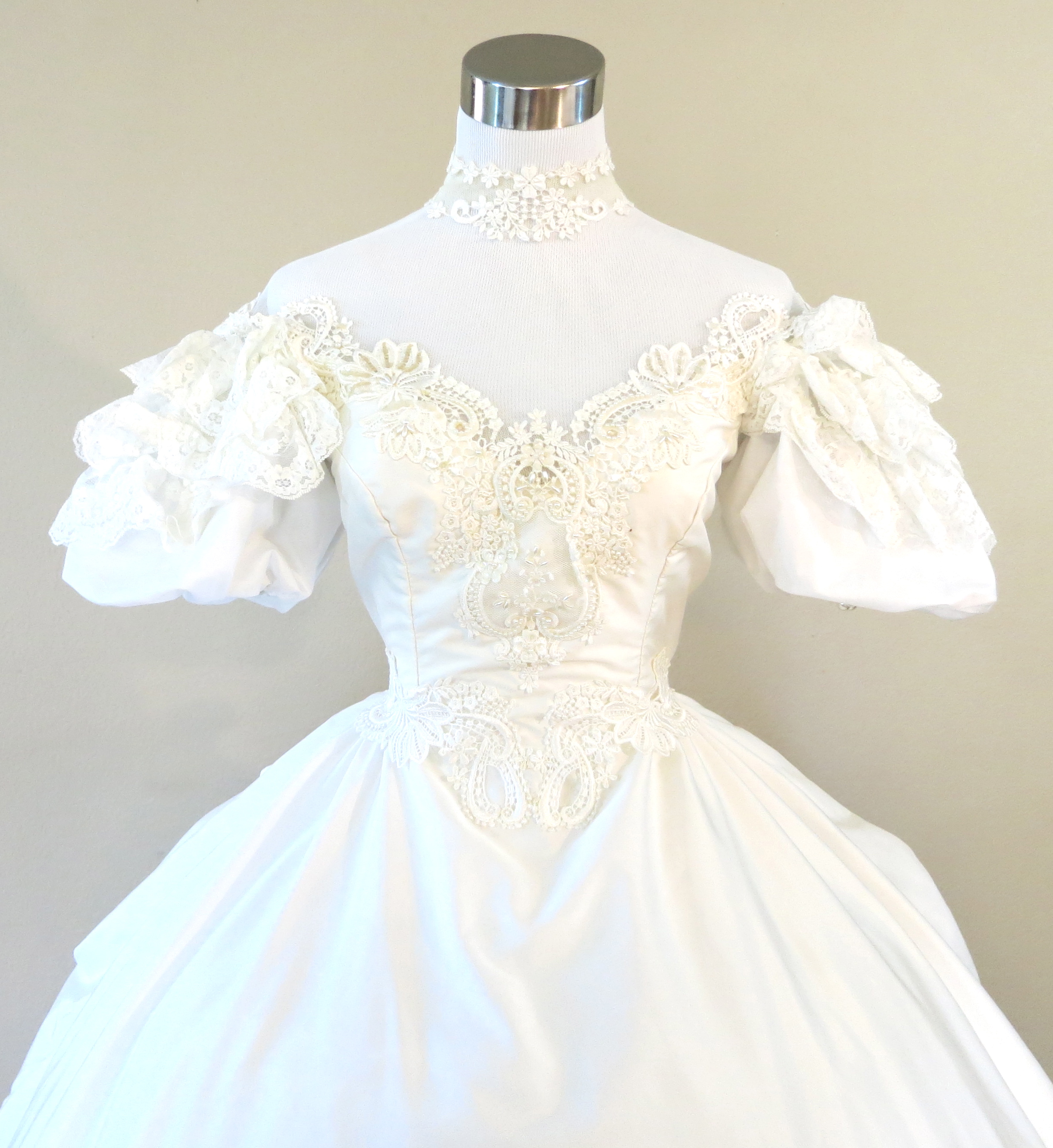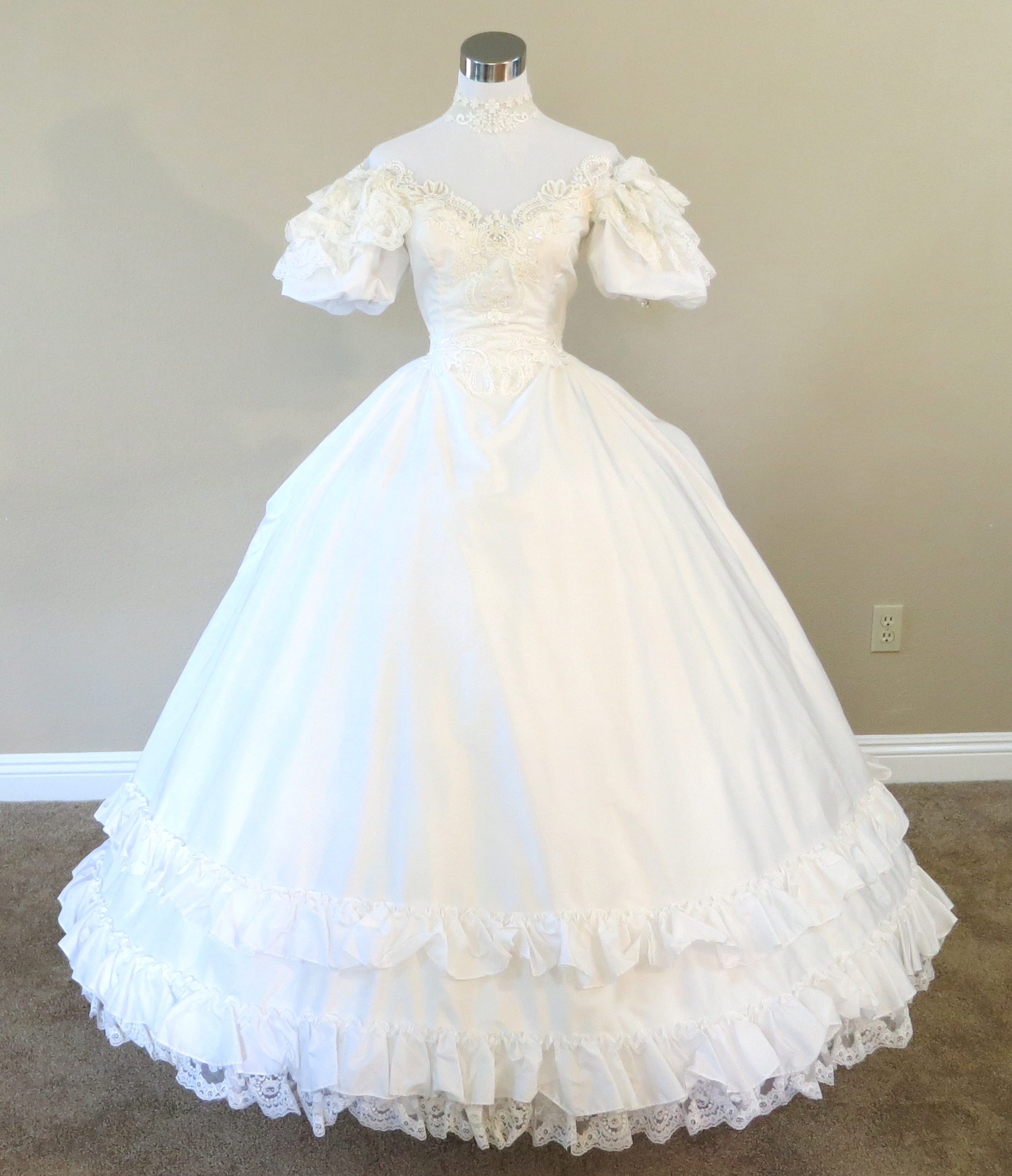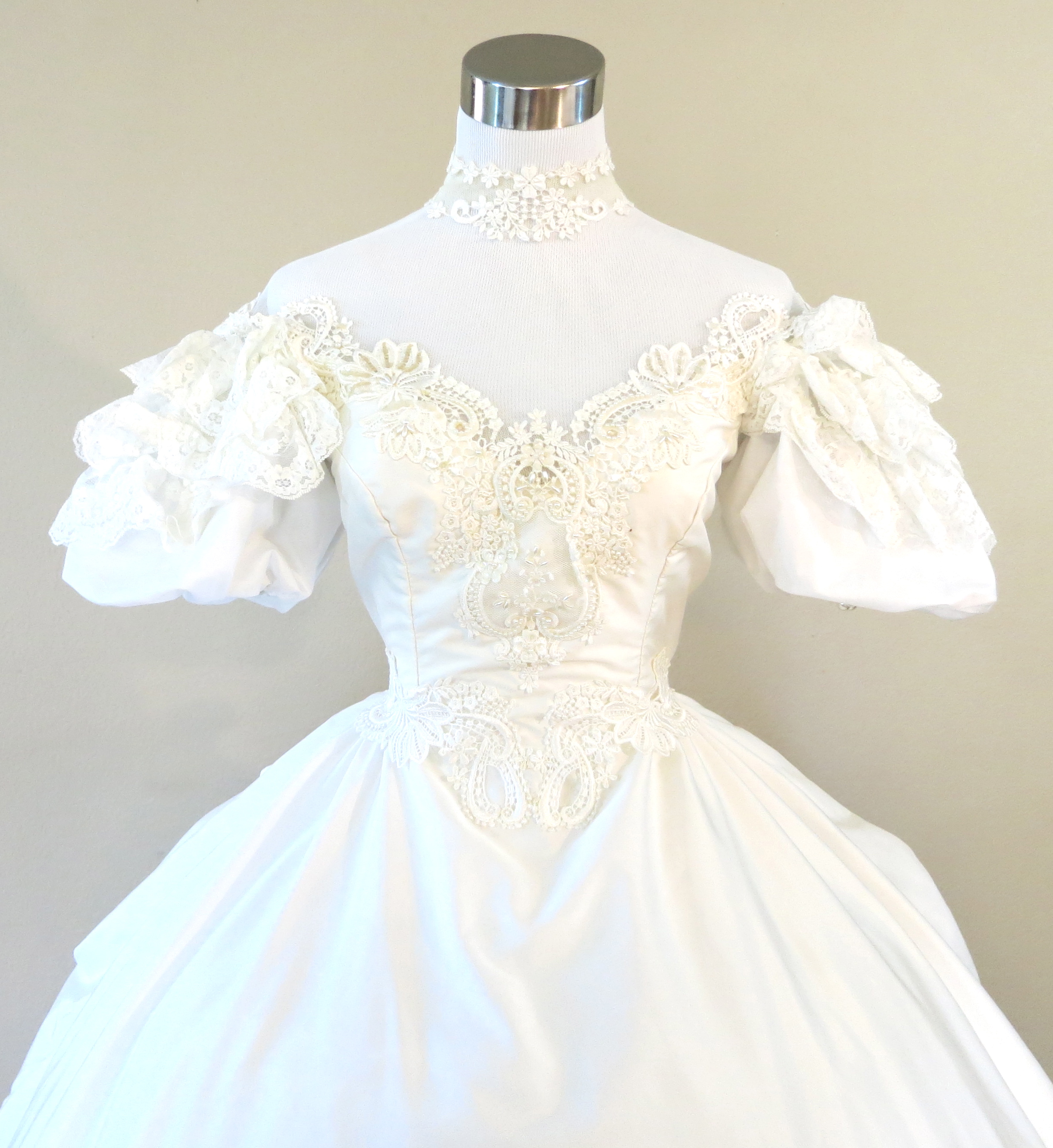 sold out
TLC Vintage Angelo Wedding Gown (waist - 25")
Measurements:
Bust - 33"
Waist - 25"
Skirt Length (in front) - 44"
Skirt Sweep - fits easily over a 6-bone hoop
Vintage Alfred Angelo gown. Fully lined. We prefer the look of the dress without the long sleeves (they are tucked inside the sleeve in the photos); the dress is shown both with and without the long sleeves. Can be bustled. Pictured over hoop H650.
Condition: Good. Footprint type mark on back train (see photo). Some loose threads and some yellowed sequins. Small tear in netting at the collar - one on the right side, and a small separation of the netting from the appliqué at the center front collar. All buttons and loops are present and working.