25.5.3 Black and Gold Gown (waist - 25.5")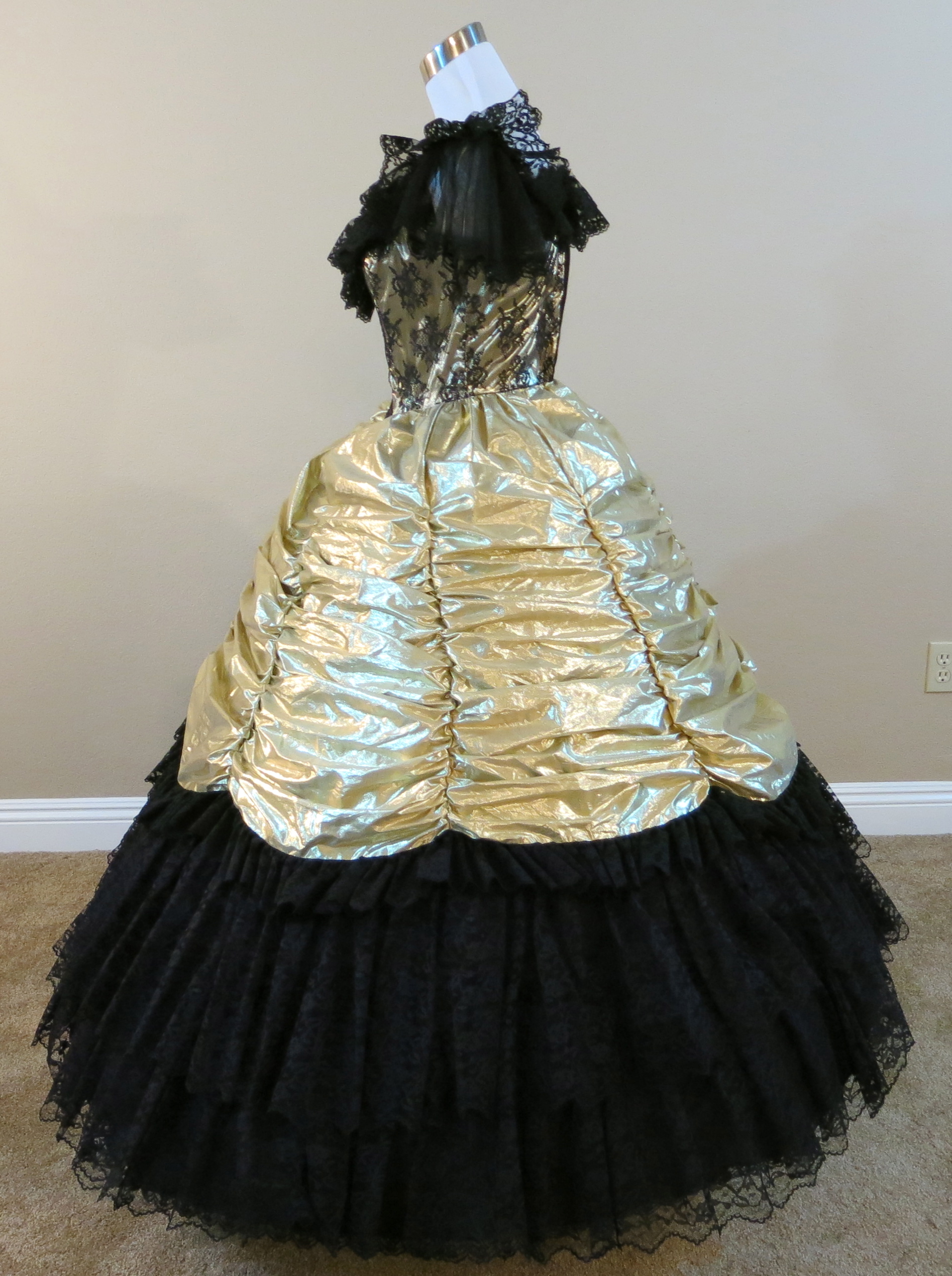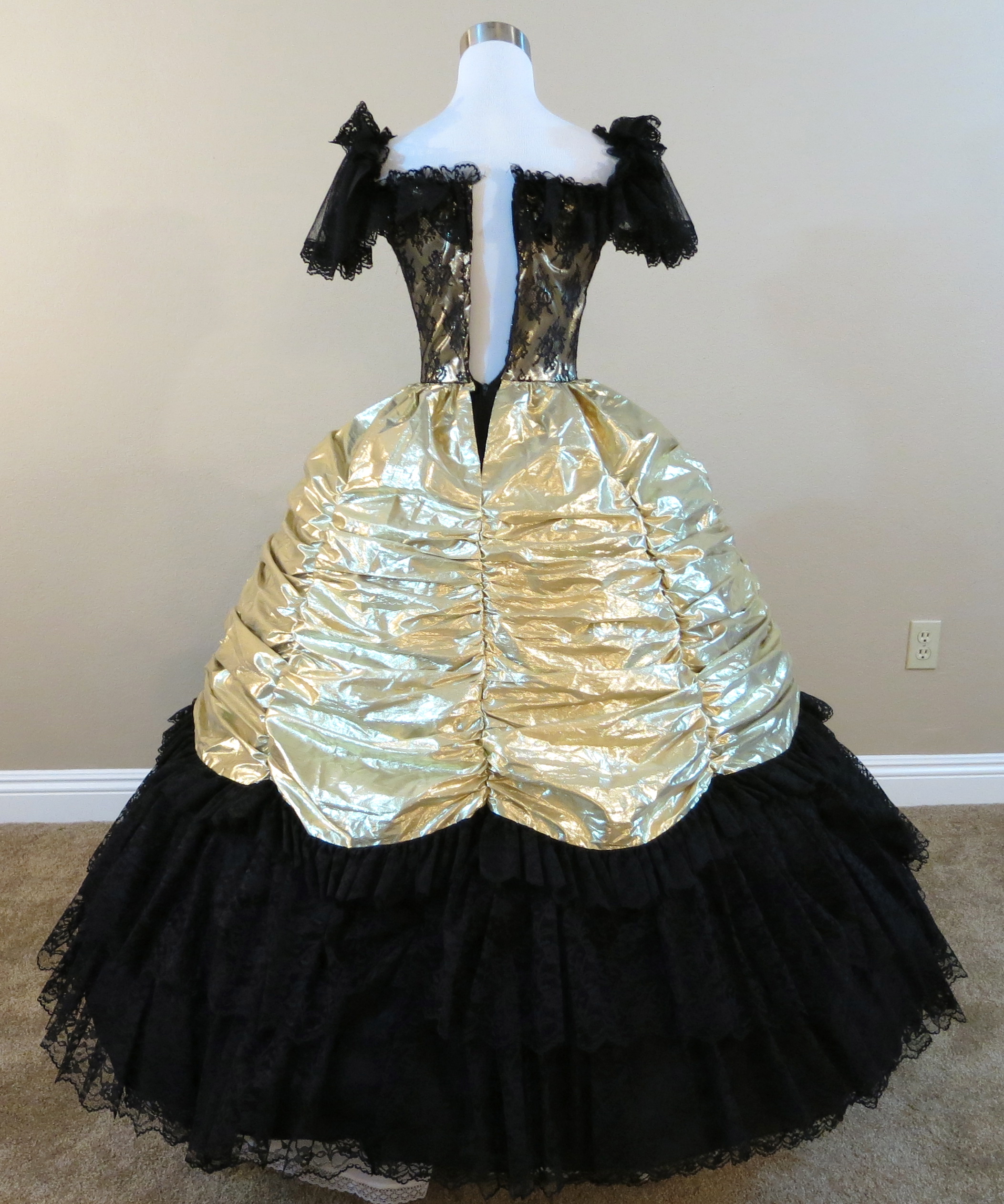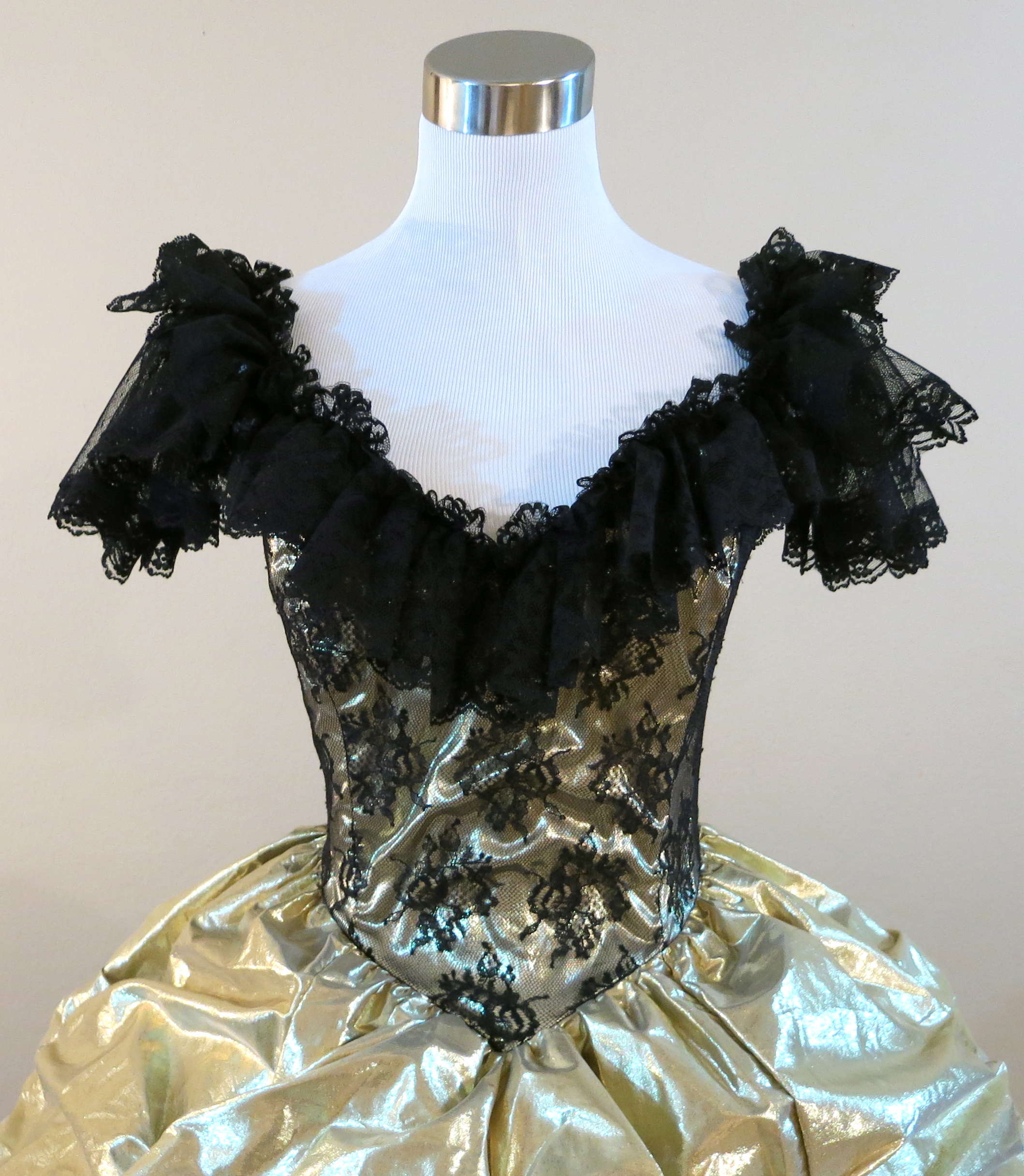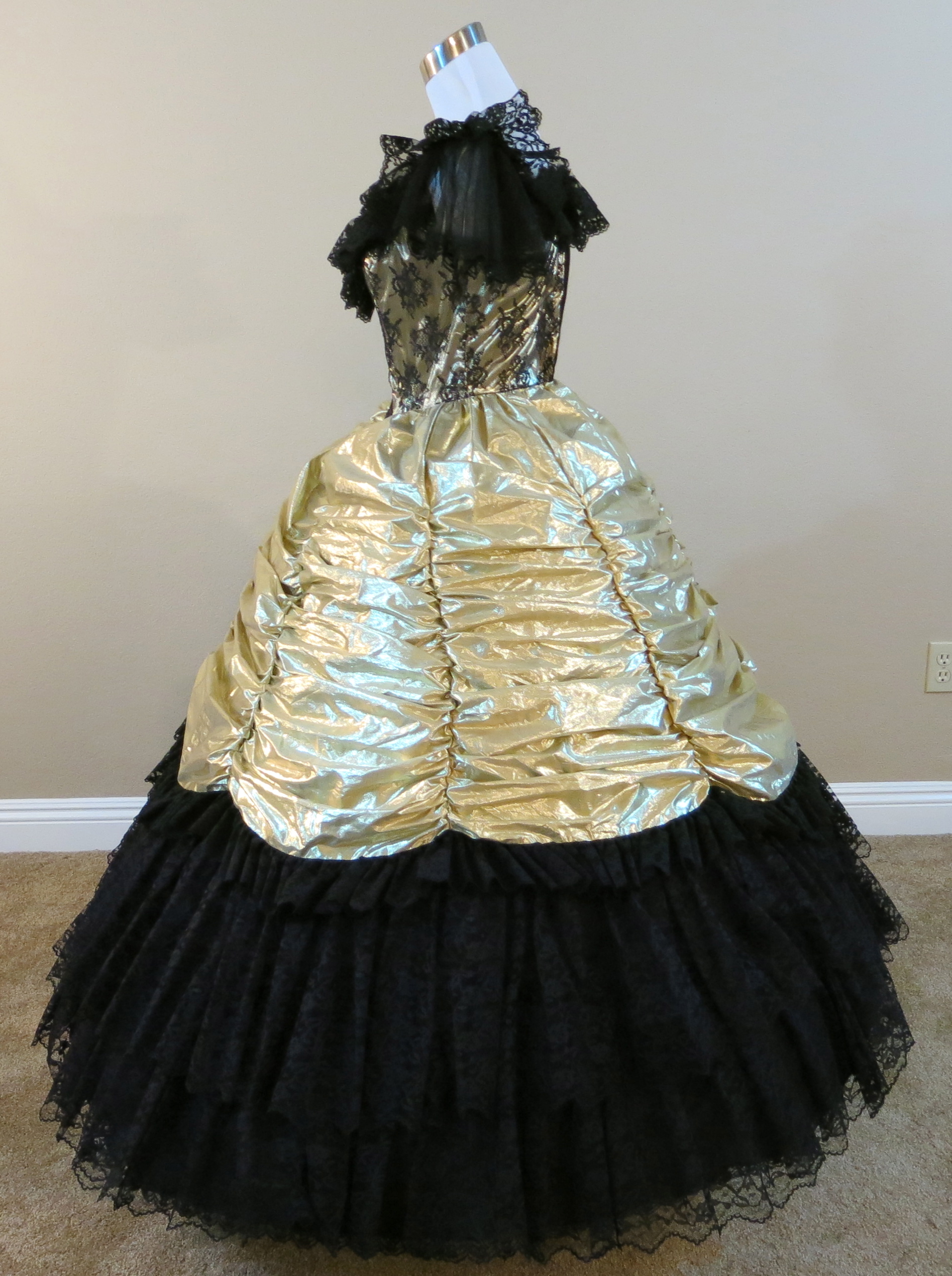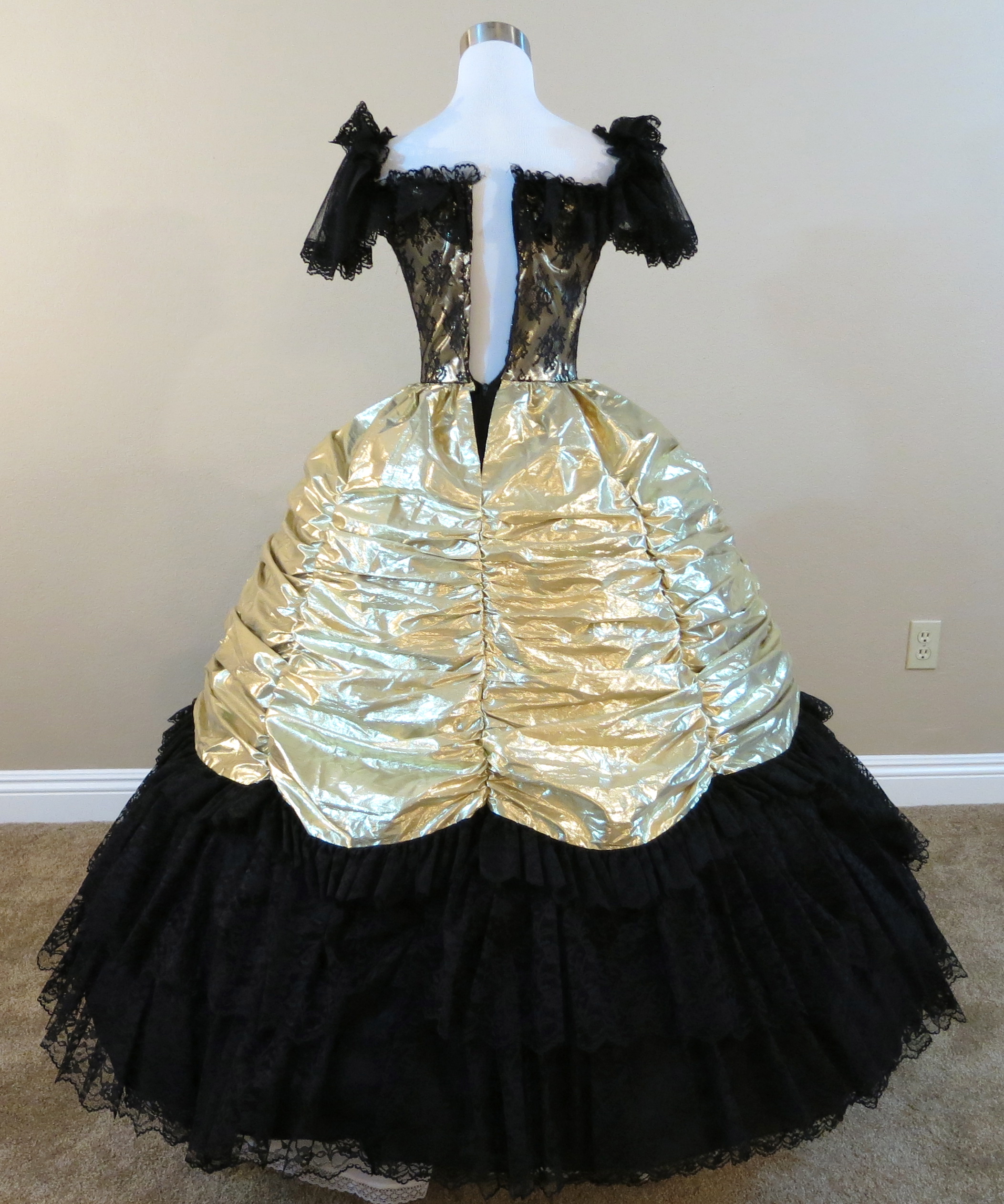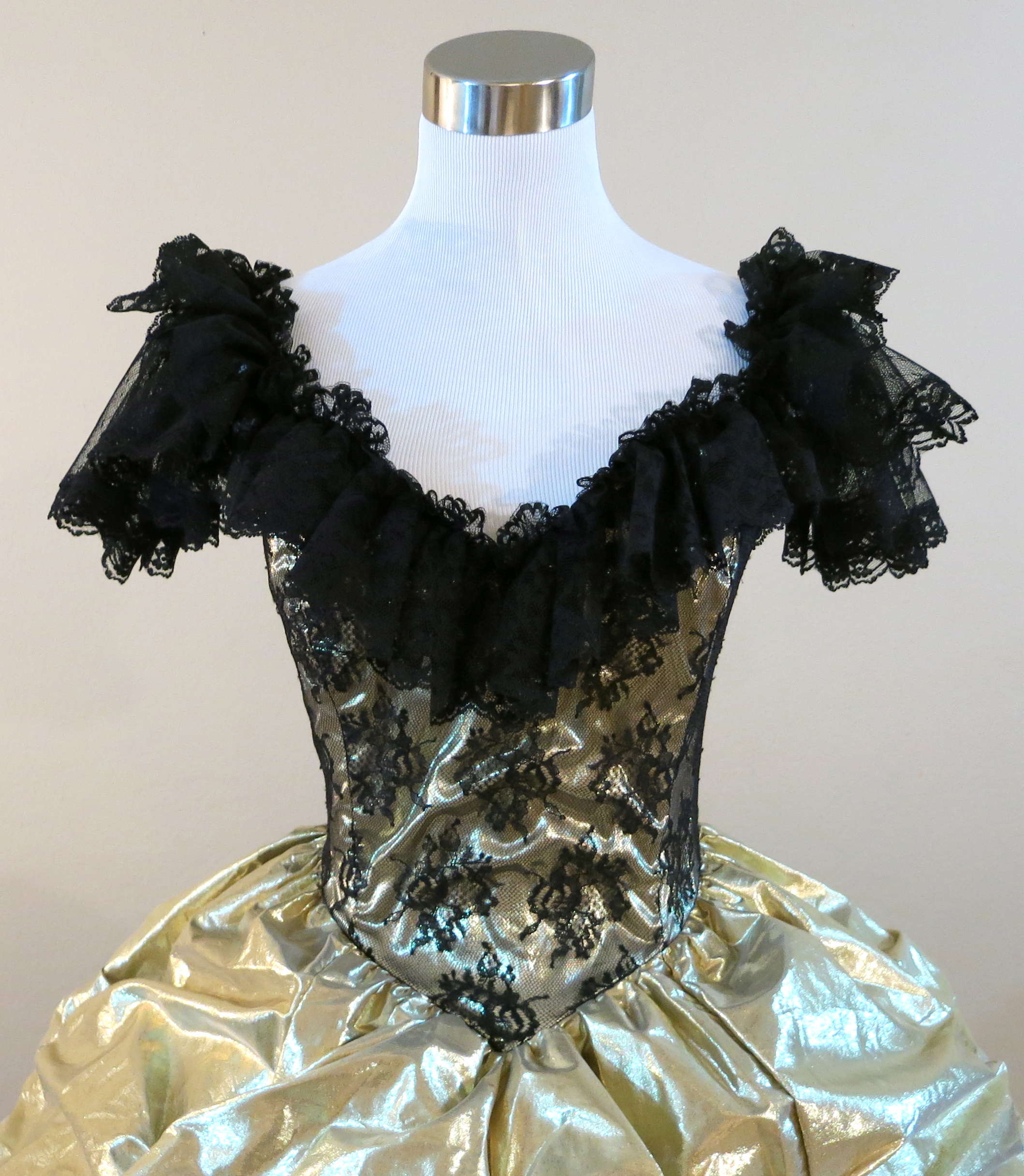 25.5.3 Black and Gold Gown (waist - 25.5")
Measurements:
Bust - 34"
Waist - 25.5"
Skirt length - 43"
Skirt sweep - 160"
Vintage "Loralie" gown - fully lined with boning in the bodice and elasticized, sheer lace sleeves. The neckline is quite low.
Pictured over hoop H650 (and is a bit snug), would also work well over hoop H450 (hoops not included).
Condition: Excellent(zipper is in good working order, but is not zipped because dress is too small for the mannequin)
Inquire about availability before ordering.
Rent: $100 plus $100 refundable deposit (see rental policies)