4-Piece Carriage Ensemble (waist - 31"-33")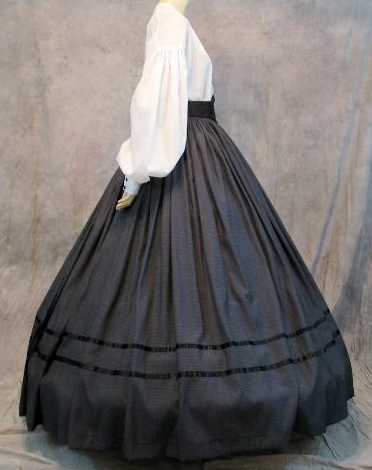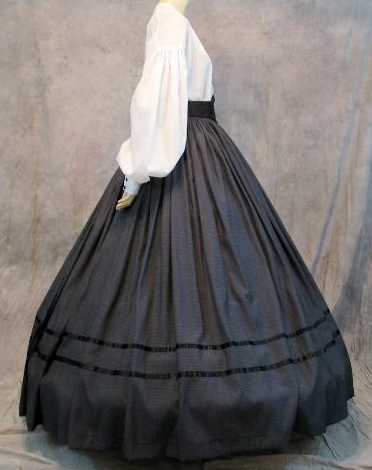 4-Piece Carriage Ensemble (waist - 31"-33")
Measurements:
Bust: medium, fits loosely
Waist: 31" - 33" (can be made smaller by moving hook closure)
Skirt Length: 46"
Sweep: 242"
This outfit consists of a skirt, blouse, belt, and cape. The skirt is blue/black small check with cartridge pleating at the waist and two rows of black ribbon trimming the skirt above the hem. Multiple hooks at the waistband provide for flexibility of fit.
The blouse is white cotton with black buttons in a classic drop-shoulder style. The sleeves are very full, and gather into the cuff at the wrist.
The cape is dark gray with black soutache braid on the shoulder seams and around the edging. It ties with black satin ribbons at the neck.
The belt is made of a black, psuedosuede and ties at the back with a black satin ribbon.
For international orders, please contact us for shipping rates.