Gold Tapestry Gown (waist - 41" - 44")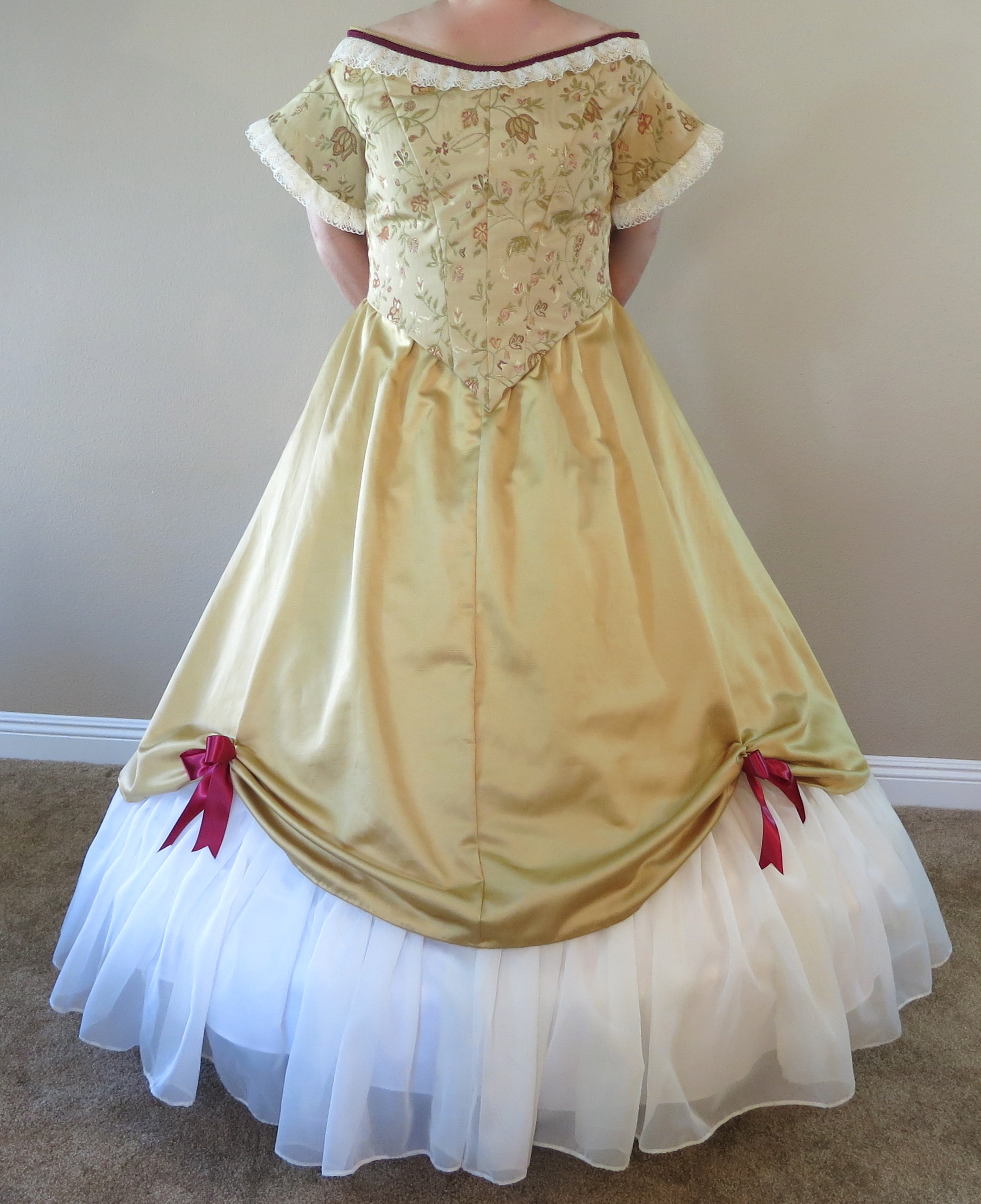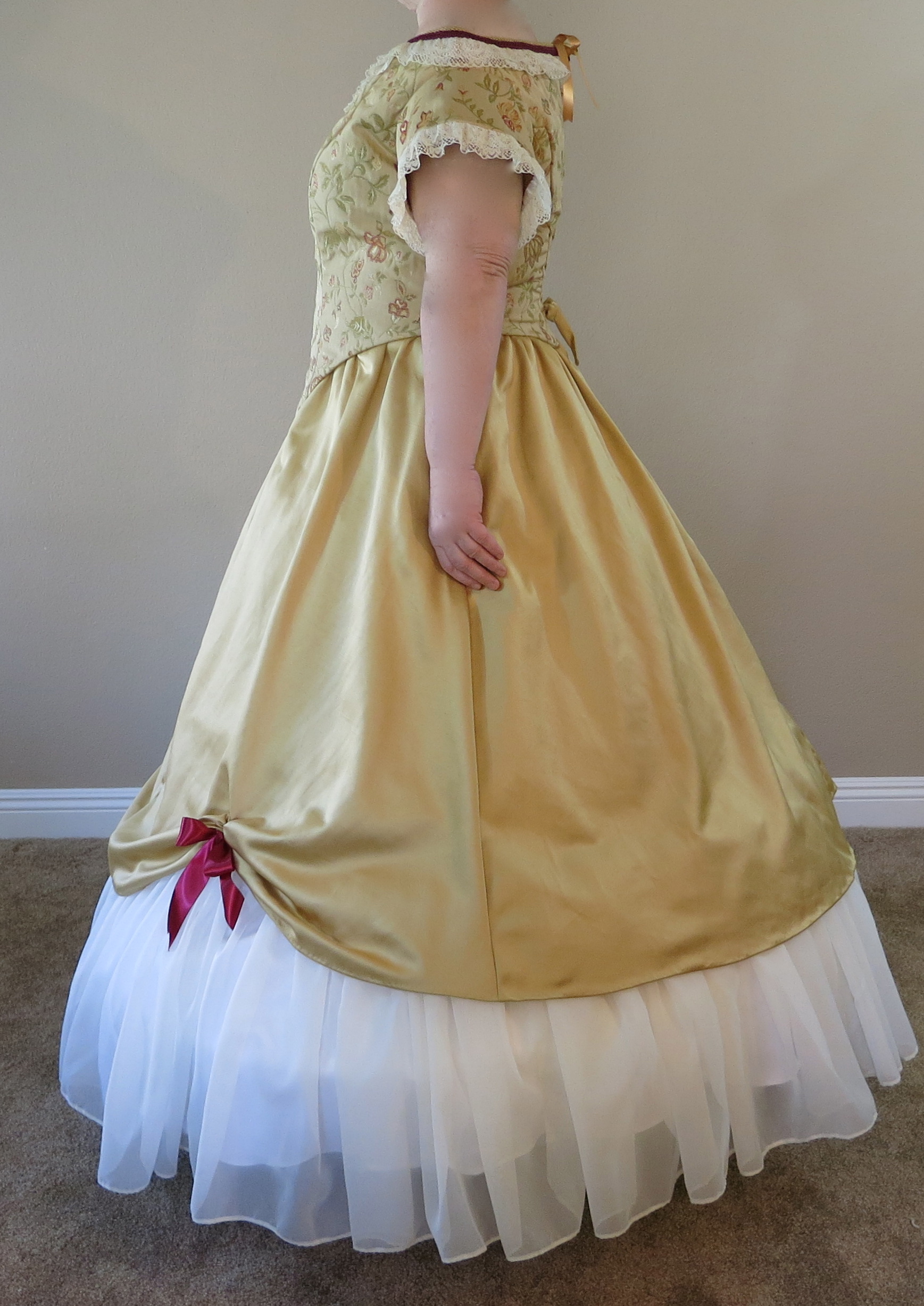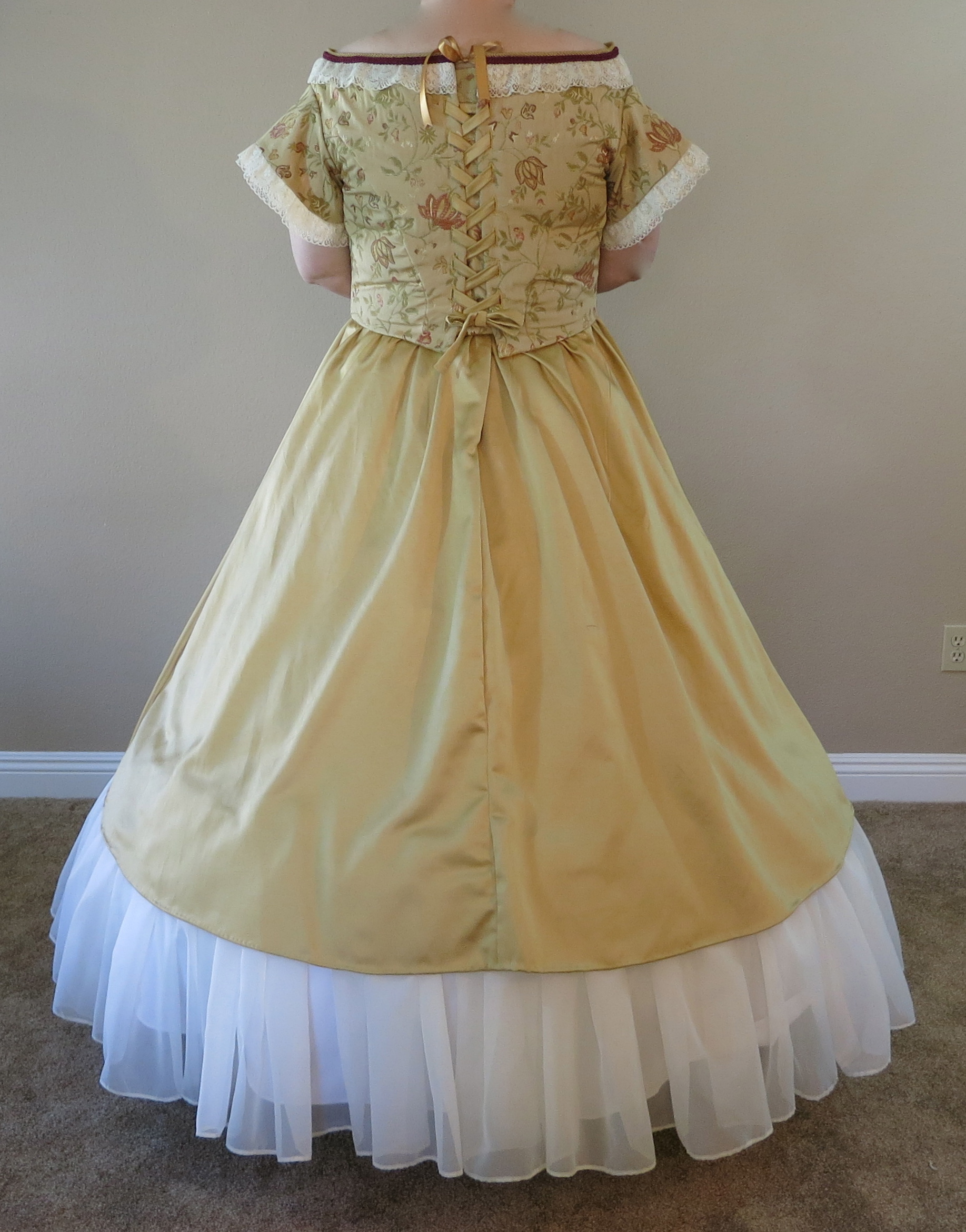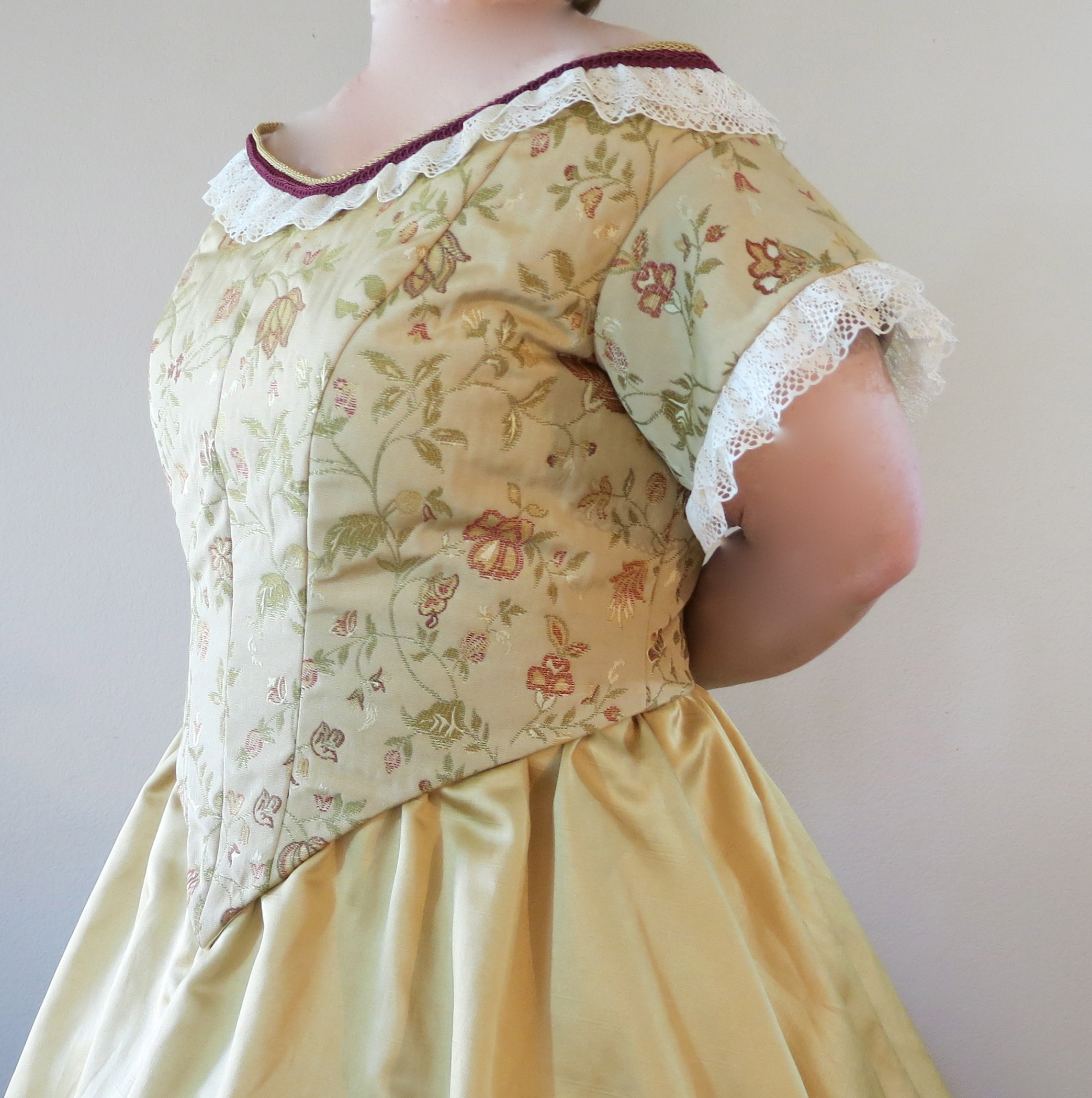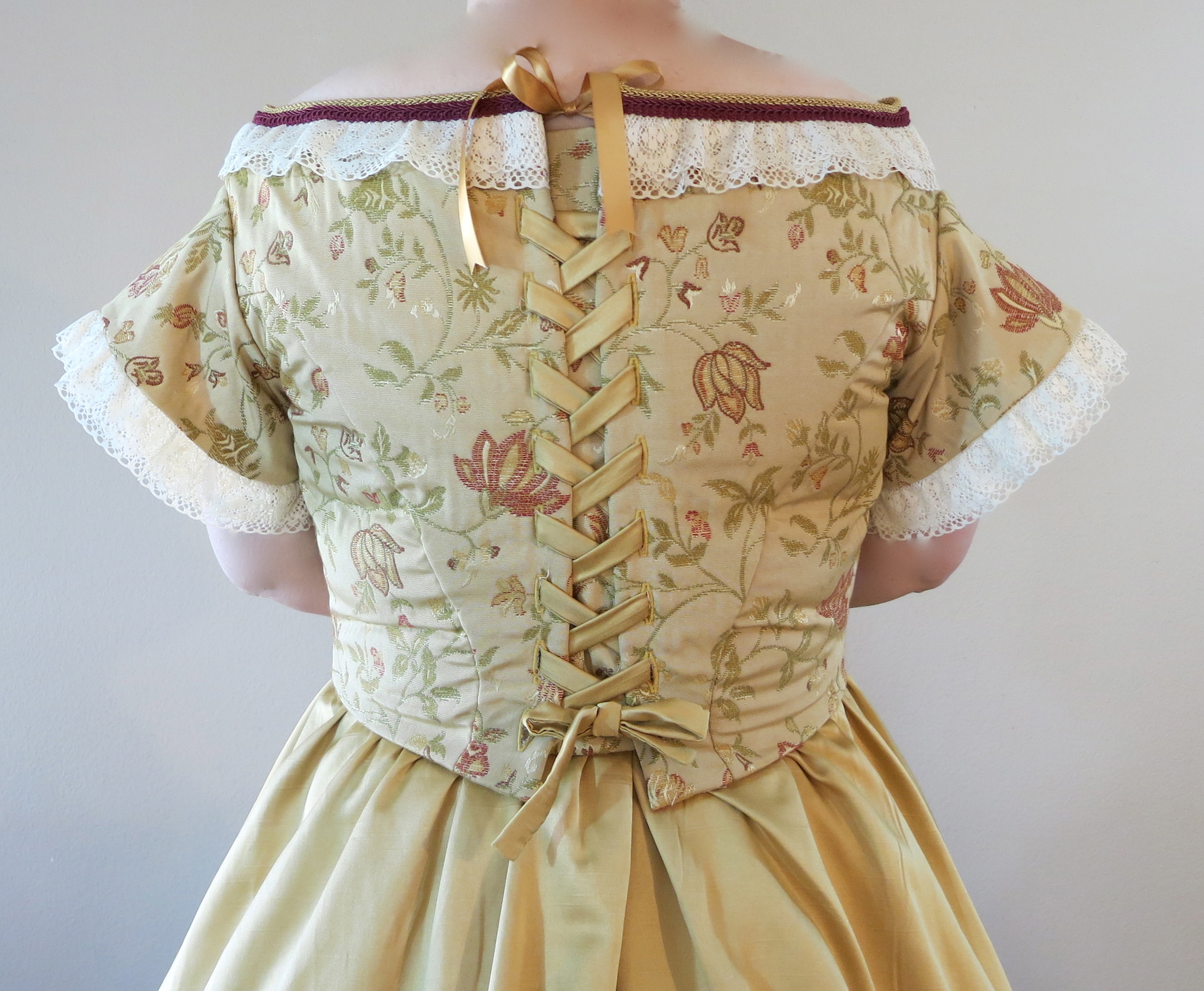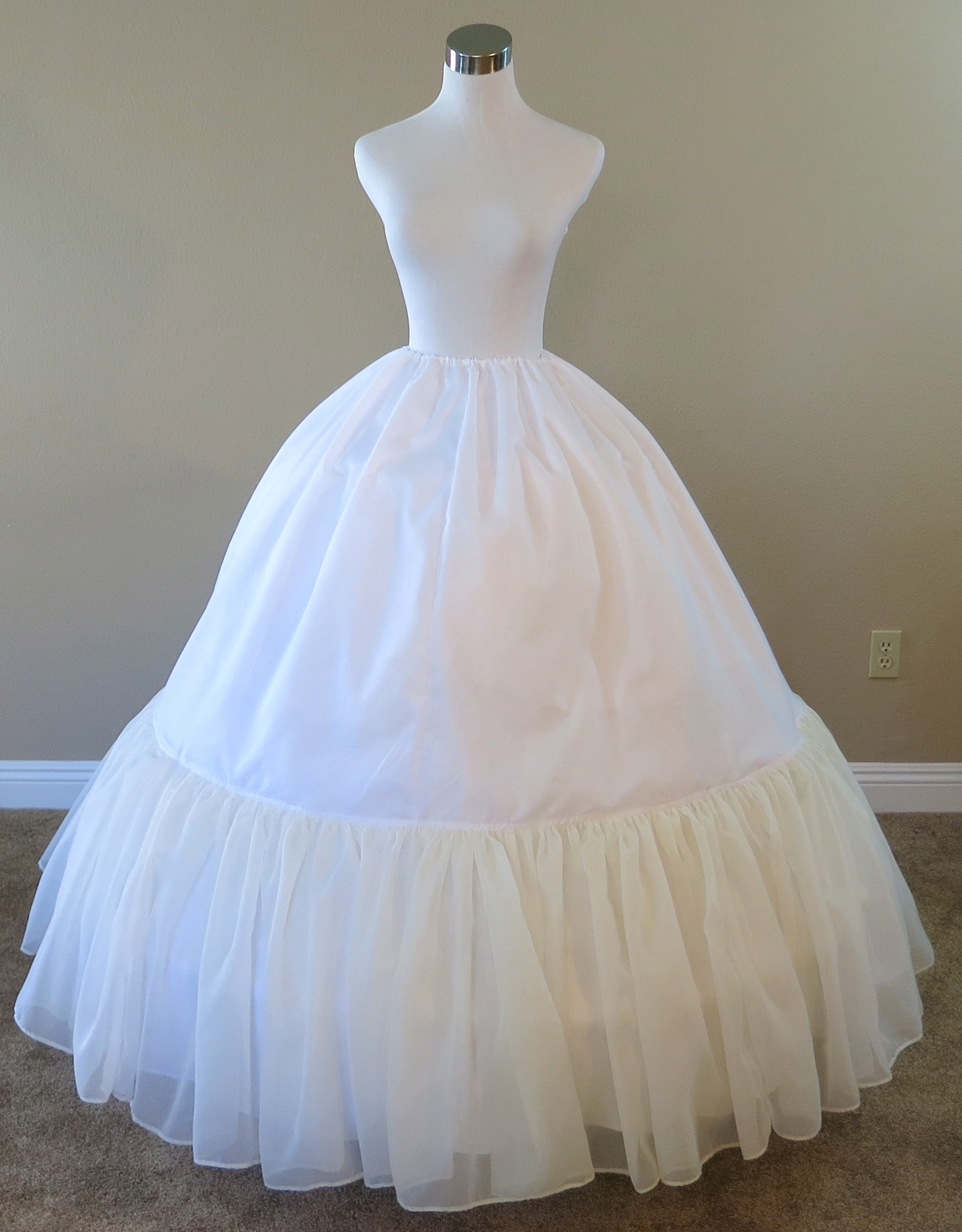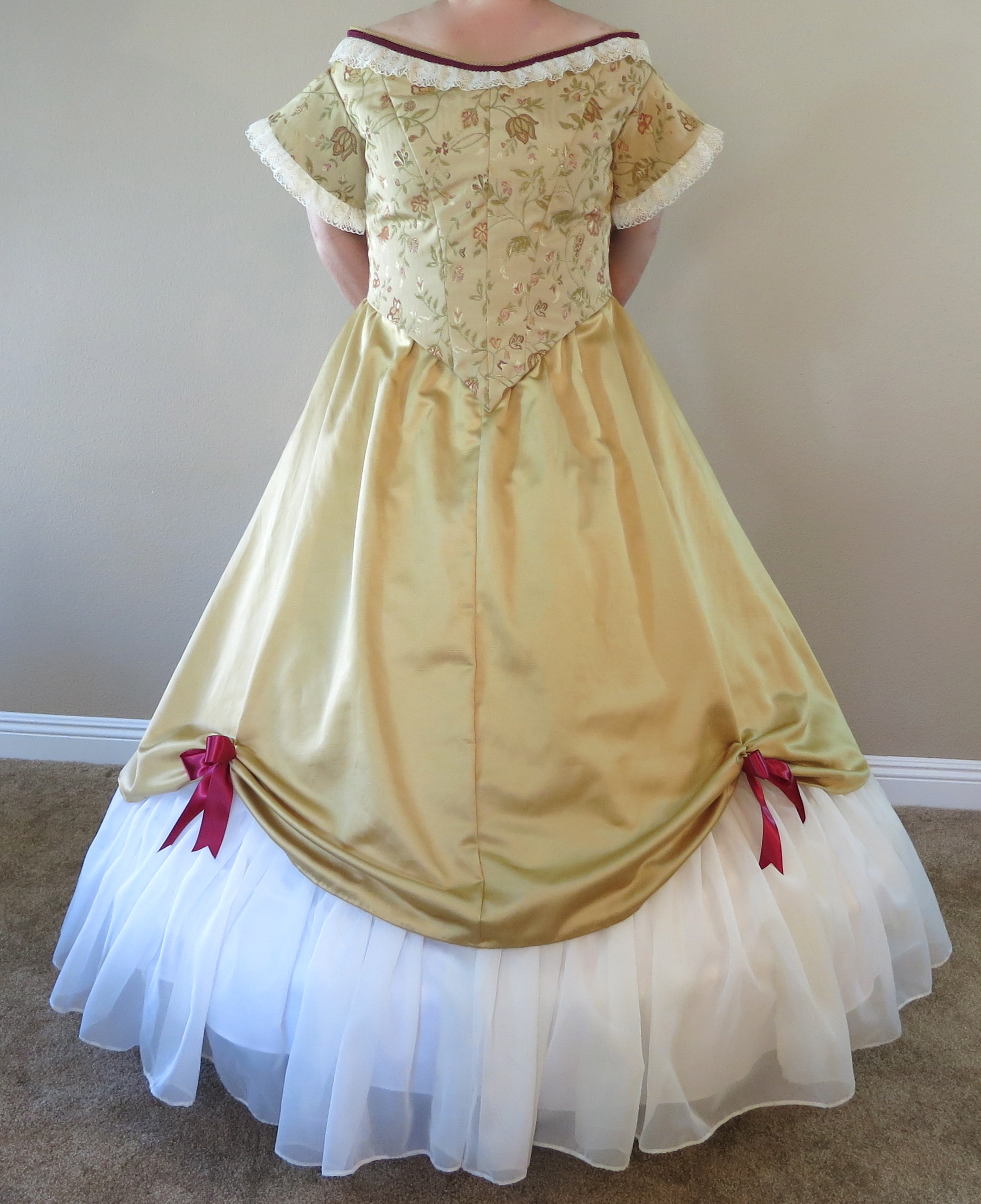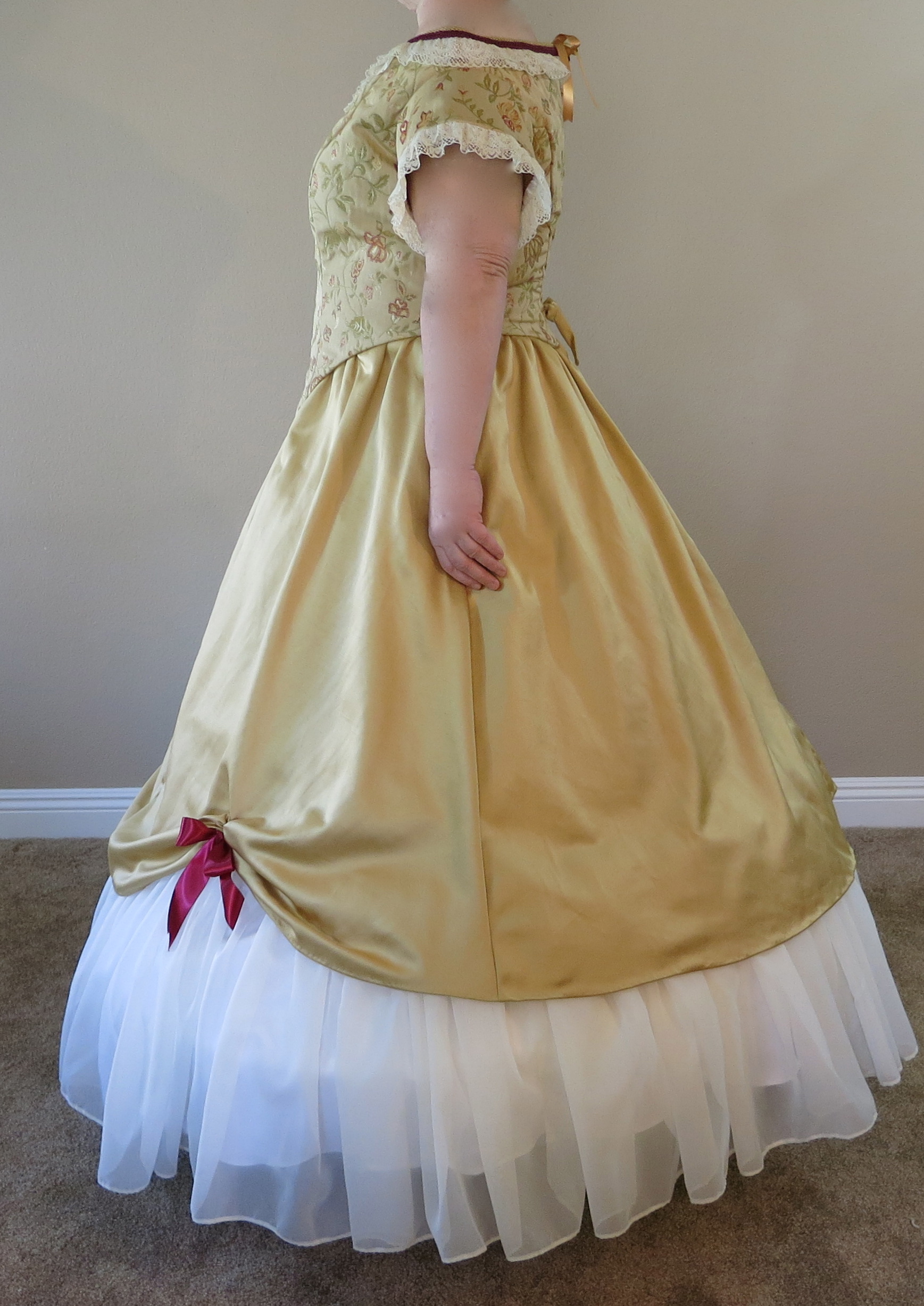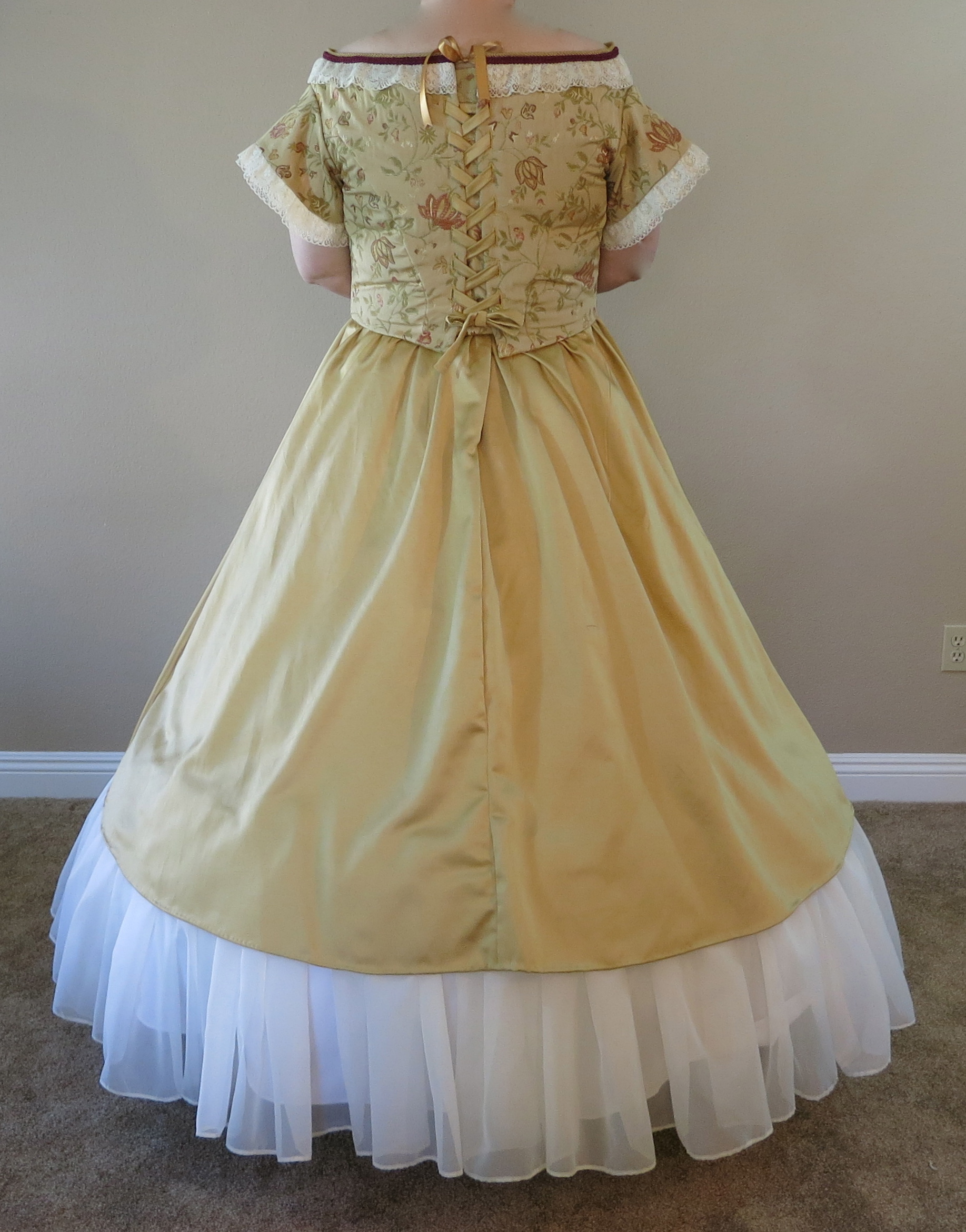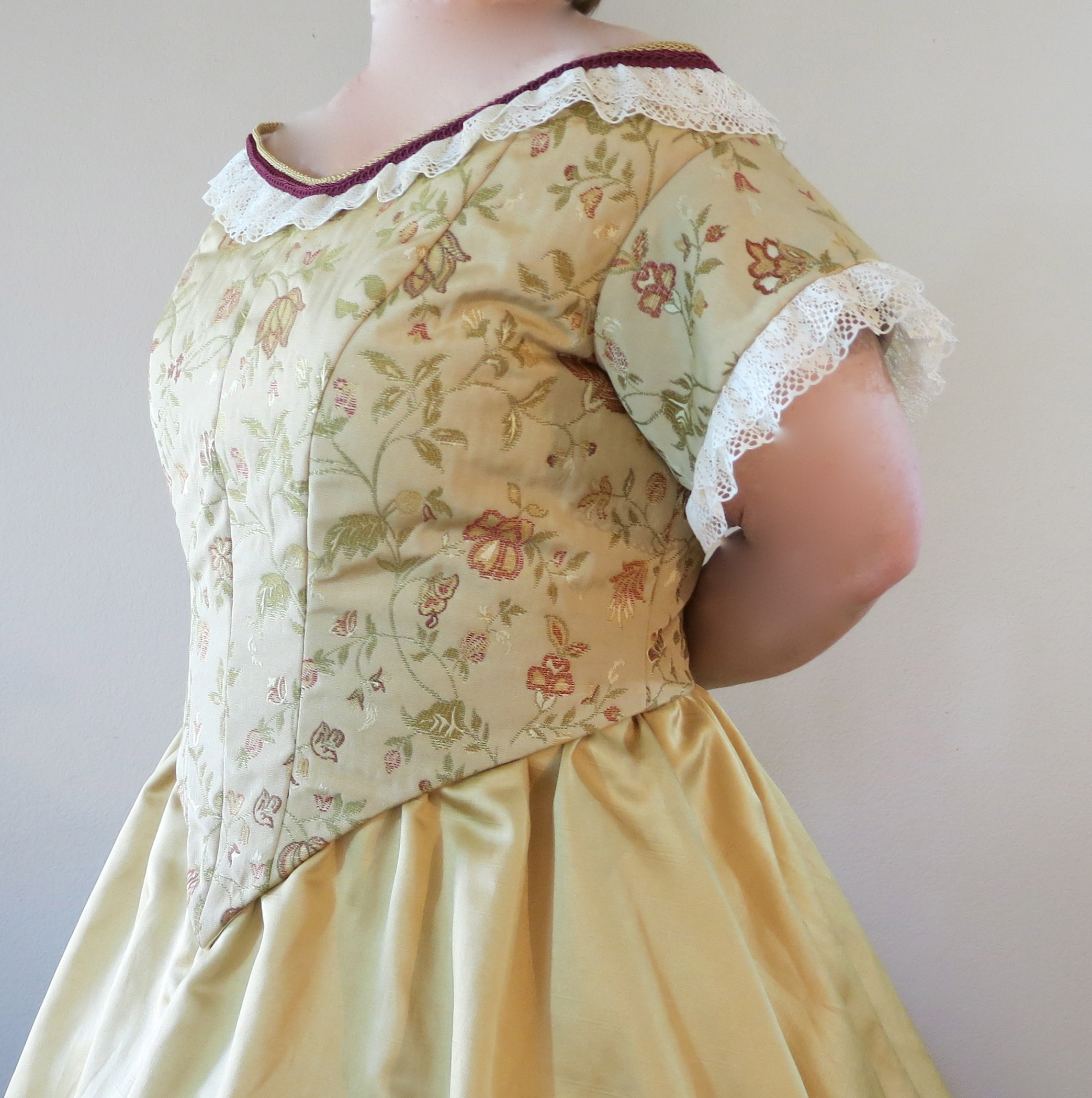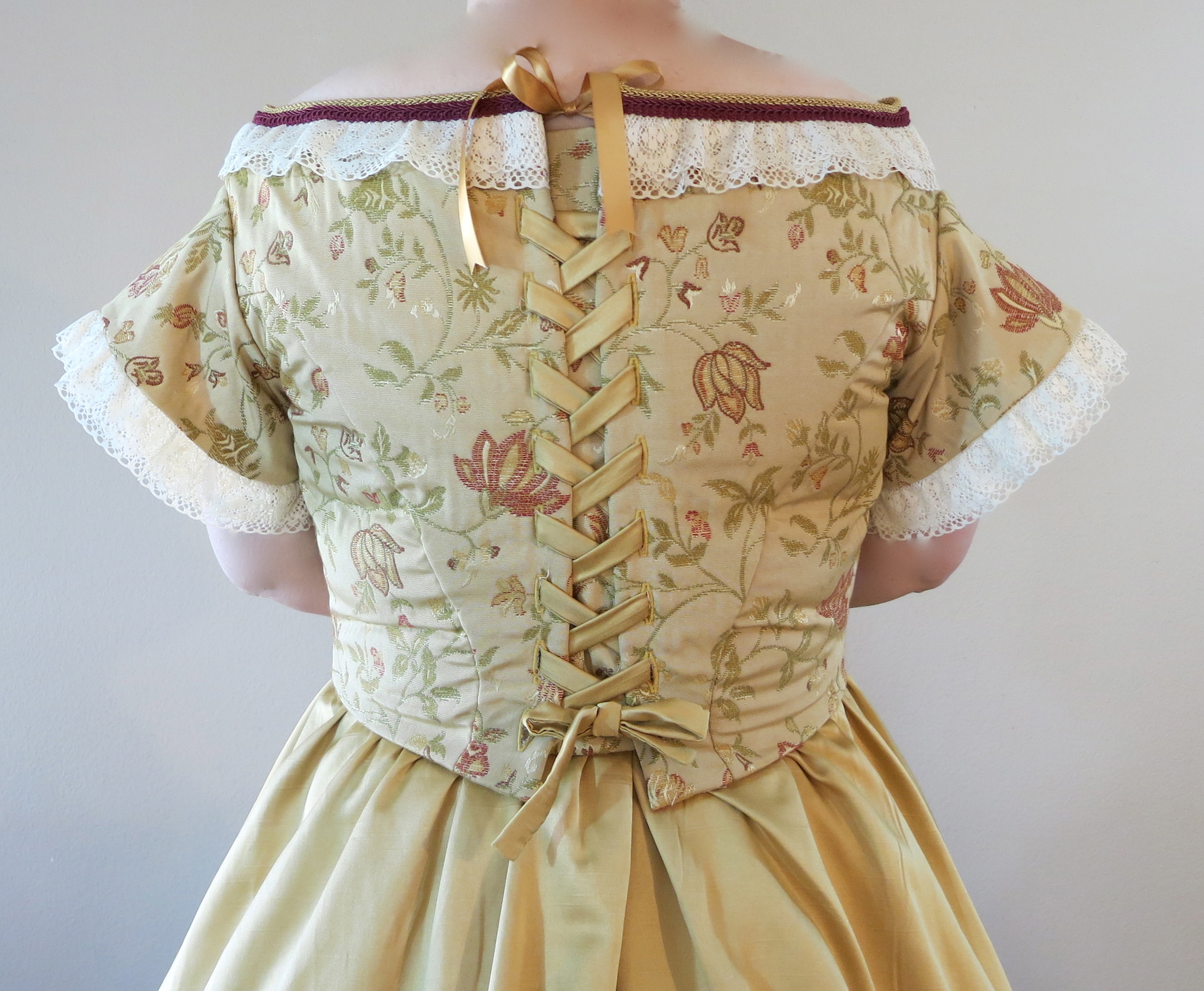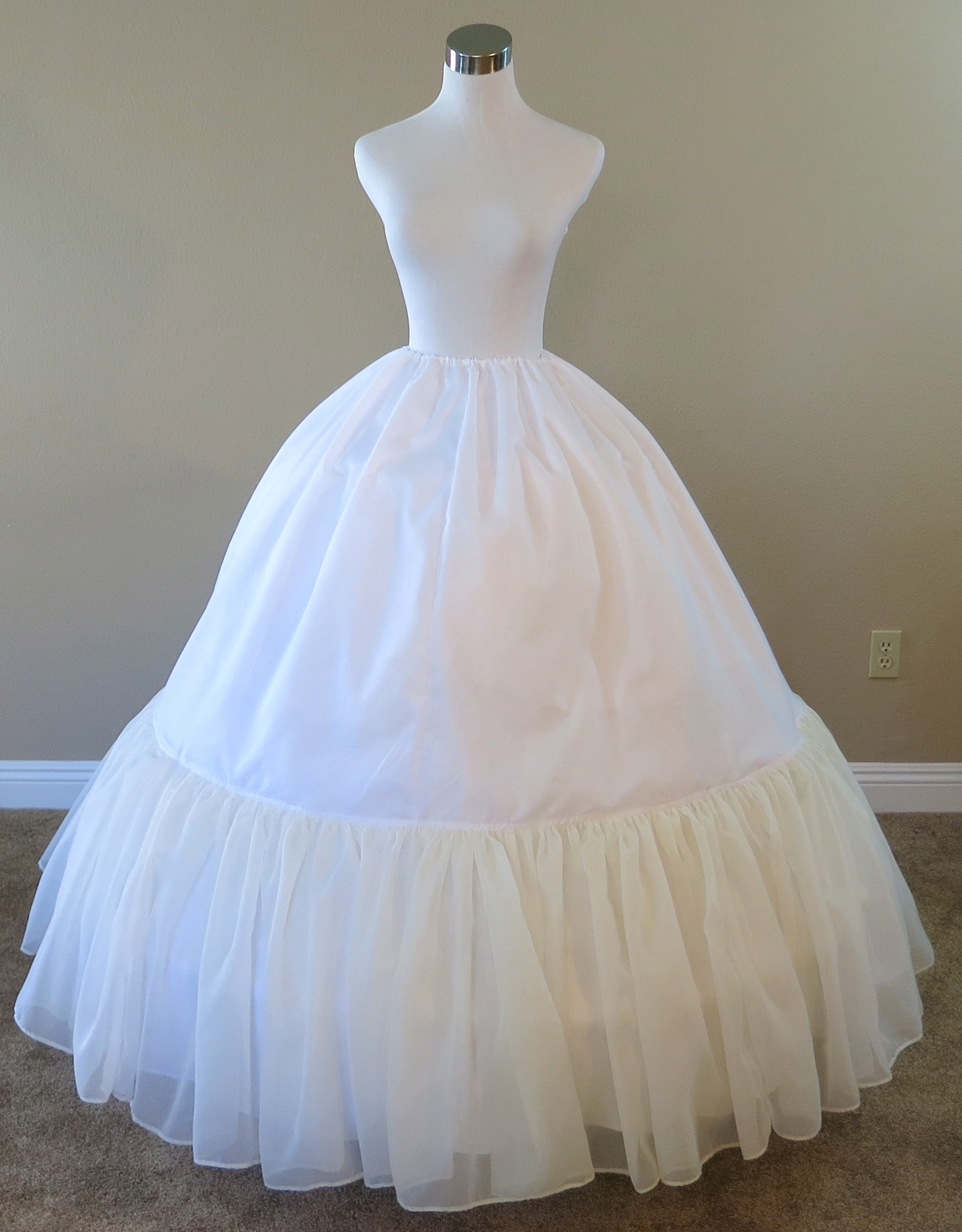 Gold Tapestry Gown (waist - 41" - 44")
Measurements:
Bust: 47"-49"
Waist: 41" - 44"
Skirt Length: 45"
Skirt Sweep: fits easily over a 6-bone hoop
Three-piece ensemble consisting of bodice, underskirt, and overskirt. Bodice is fully lined and boned with lacing up the back and a modesty panel. Underskirt has a draw-string waist. Overskirt closes with bar and hooks for variable sizing and flexible fit. Outer fabrics are polyester brocade and voile; bodice and underskirt linings are cotton. Model is not wearing a corset.
Bracelet and gloves sold separately - available in accessories.
Pictured over hoop H450.
Condition: New
For international orders, please contact us for shipping rates.