Moss Green and Plaid Taffeta Gown (waist: 36" -- 38")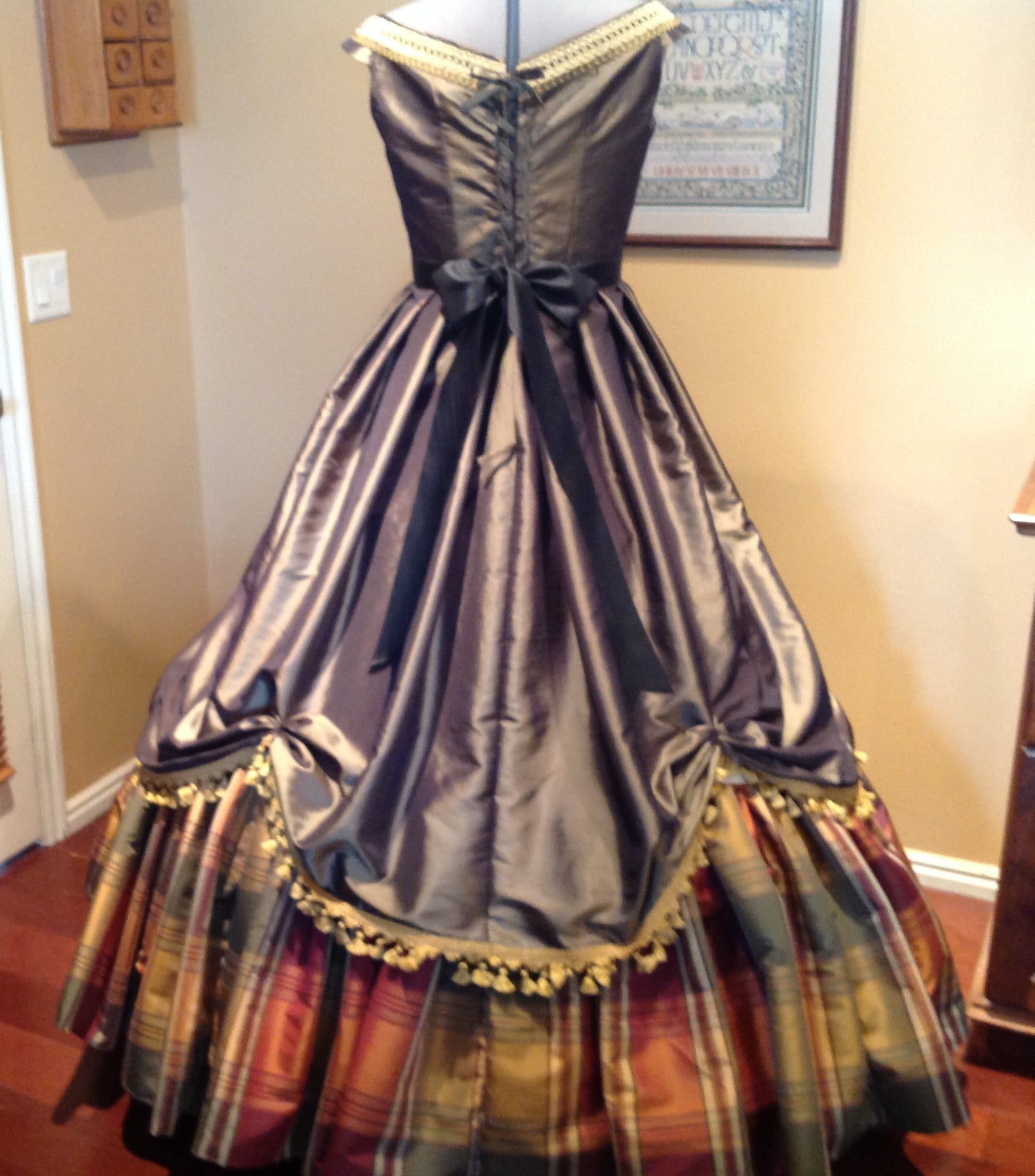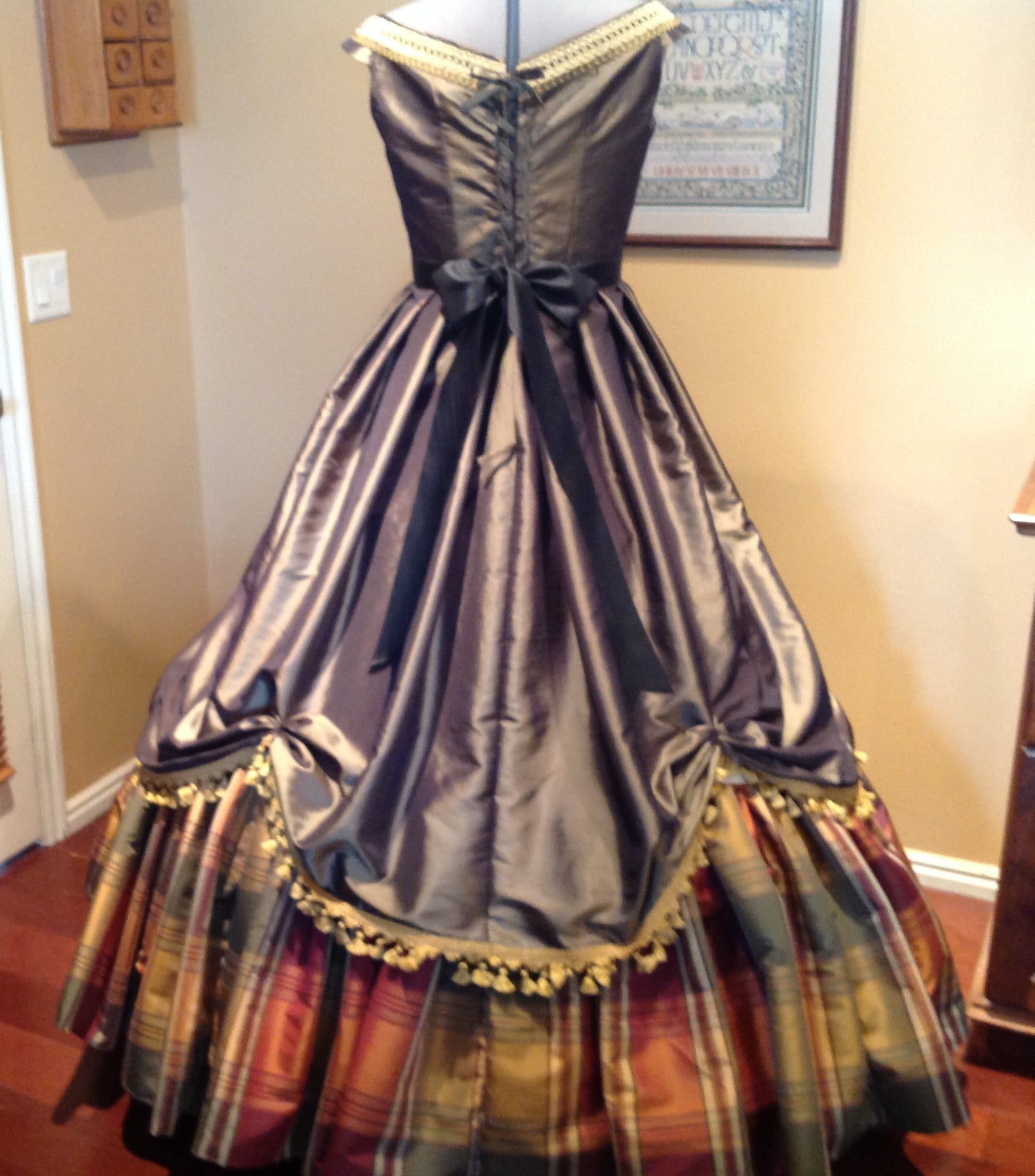 sold out
Moss Green and Plaid Taffeta Gown (waist: 36" -- 38")
This is a gorgeous two-piece taffeta gown in a delicate shade of moss green. This gown comes with a variety of three different sashes which can transform the mood of the gown to suit the occasion of your choice! The overdress is comprised of a fitted, fully-lined bodice with a corset closure in the back with ties of the same moss-green taffeta (these can of course be changed out for other ties should you so desire) and a modesty panel to ensure a proper finish. The upper skirt, also in moss green, is gathered in elegant folds around the waistline and ruched or 'flounced' up at four intervals. It is edged in gold tassel trim and the flounces are accented with delightful removable bows that match the lower skirt.
The upper, unseen portion of the lower skirt is made of muslin, with the lower part a sweep of ruffled plaid taffeta in shades of russet, champagne and forest green that beautifully complement the moss-green top. The gown comes with a selection of three different sashes:
Black, 3" wide but may be doubled over to to 1.5" - For a stately and elegant look, perfect for more formal occasions
Plaid taffeta edged in tasseled gold, 2" wide – This sash matches the lower skirt and is perfect for festive, cheery occasions. This sash may also be worn over the shoulder for a jaunty, Scottish-inspired look
Moss green, 1.5" wide - The same material as the upper gown, perfect for smaller, more intimate and less opulent gatherings.
Measurements:"
Bust: 43 1/2" -- 46"
Waist: 36" -- 38"
Length: 46"
Sweep: Fits easily over a six bone hoop
Condition: New