Traveling Suit (waist - 32")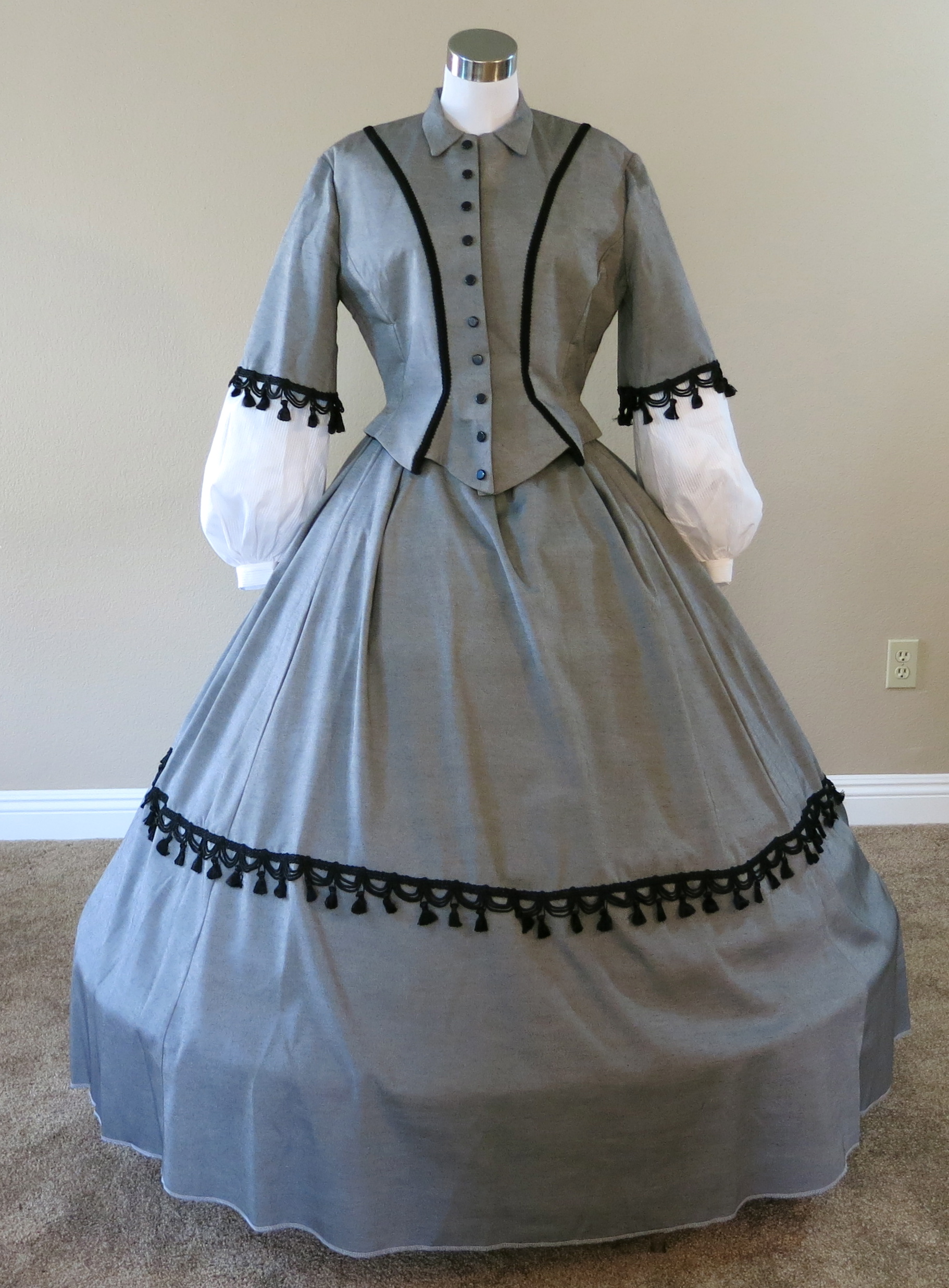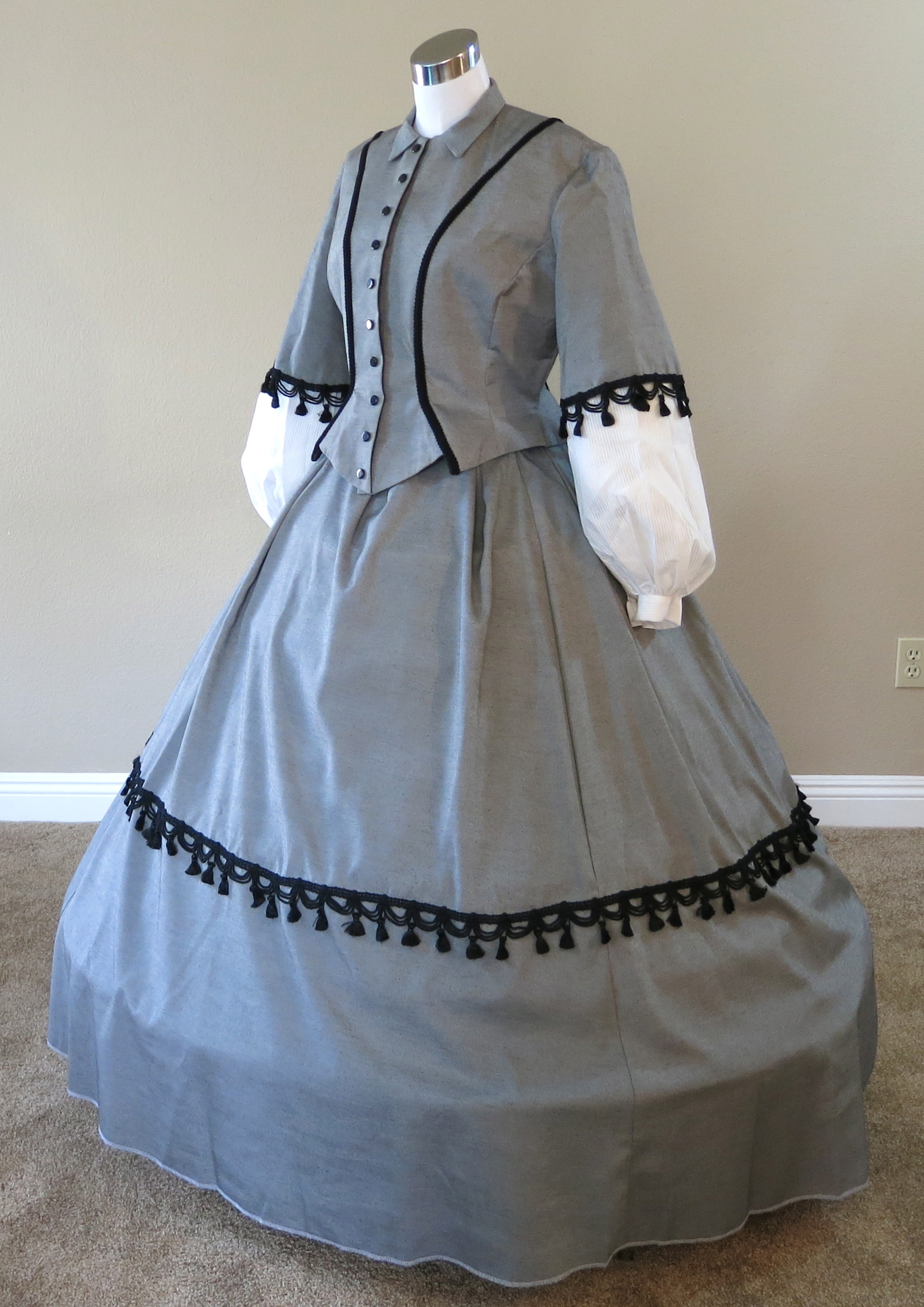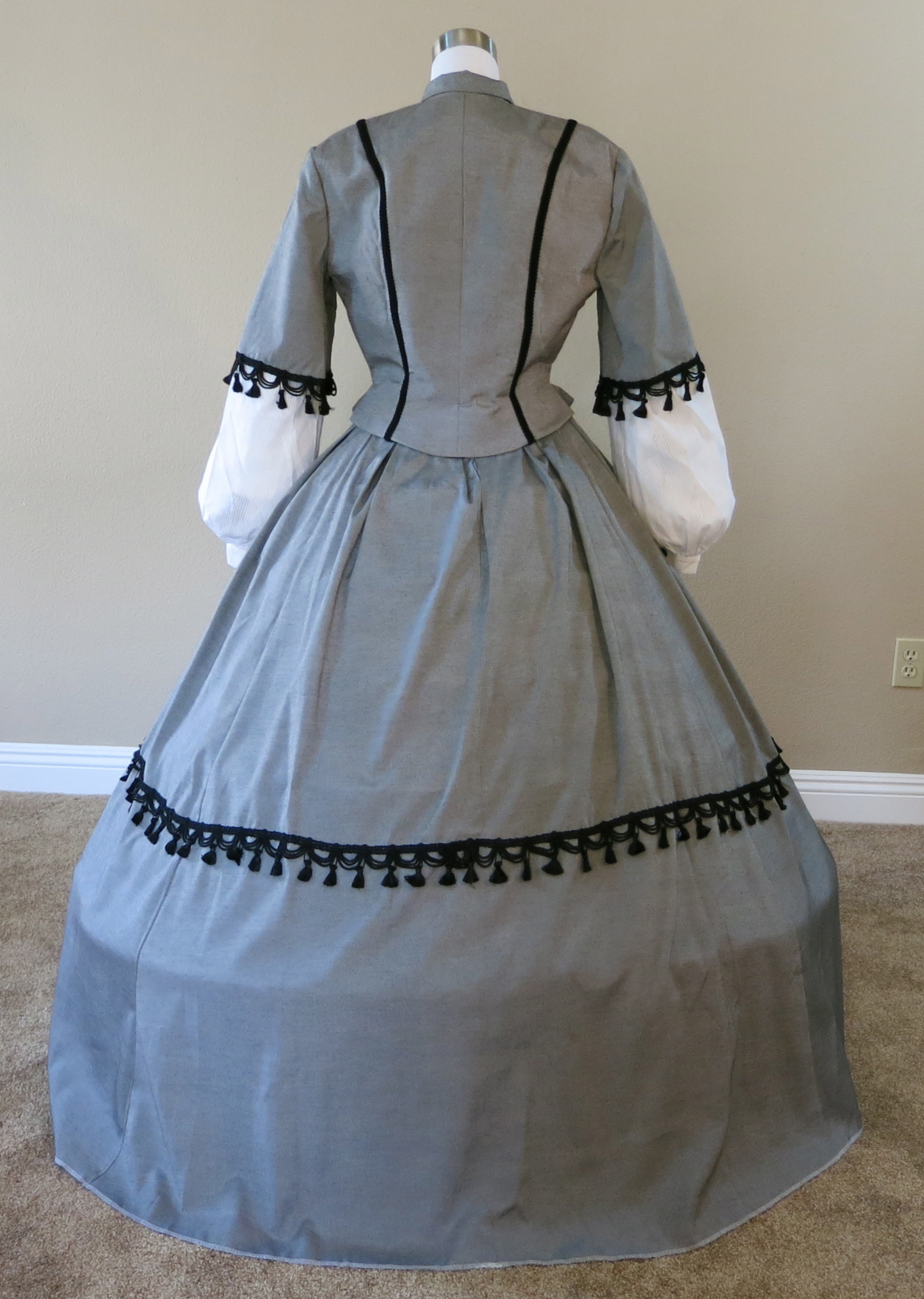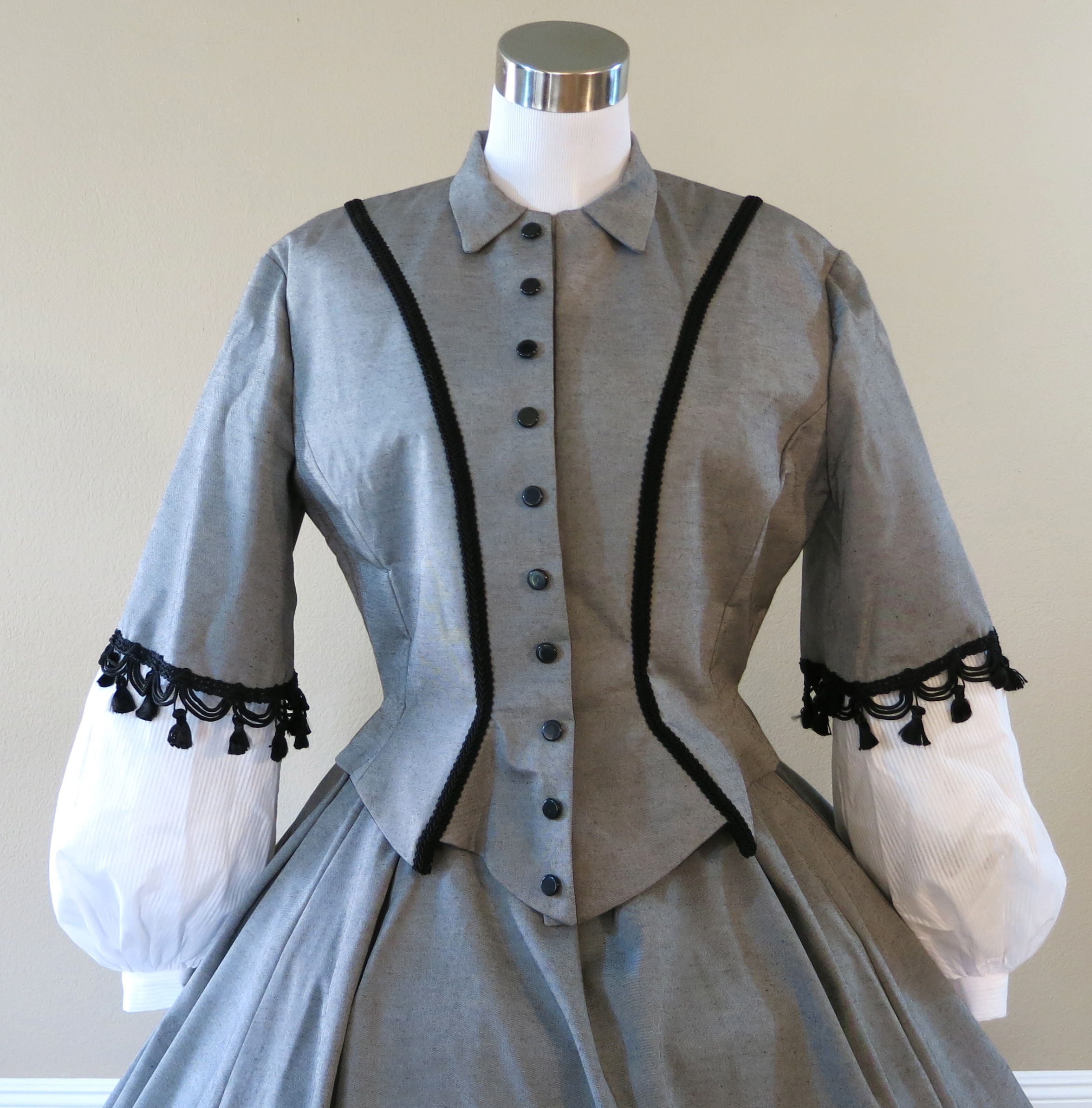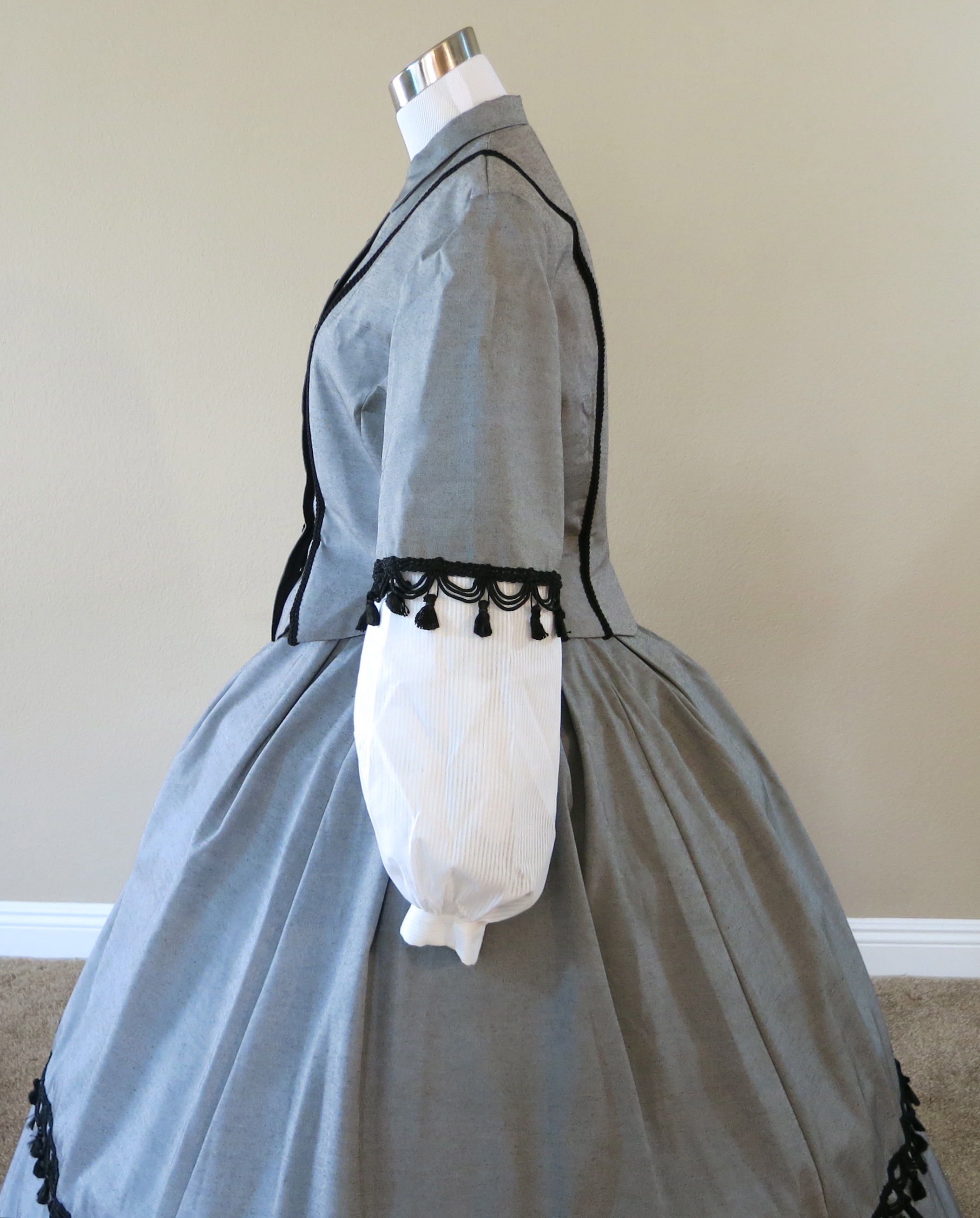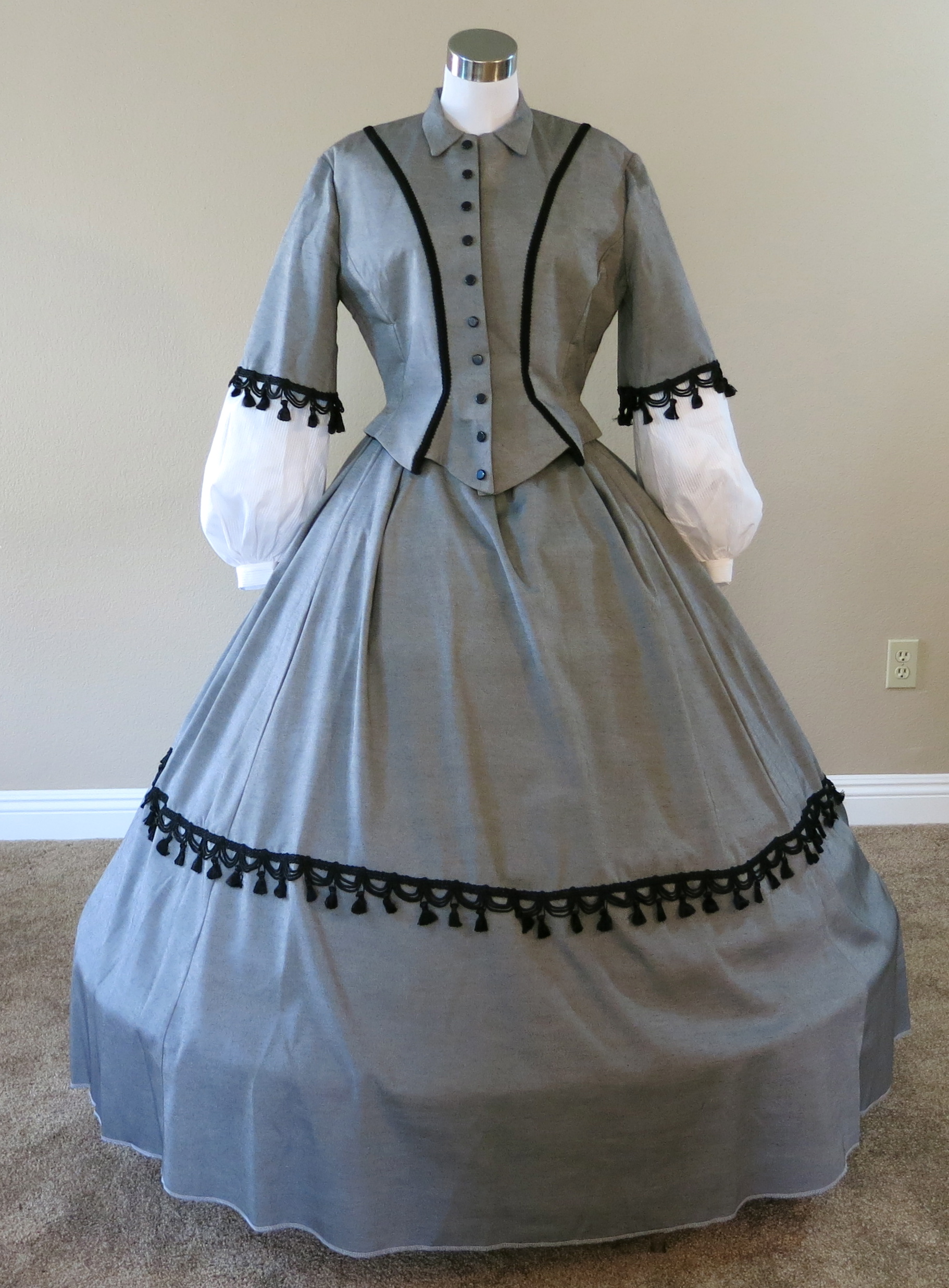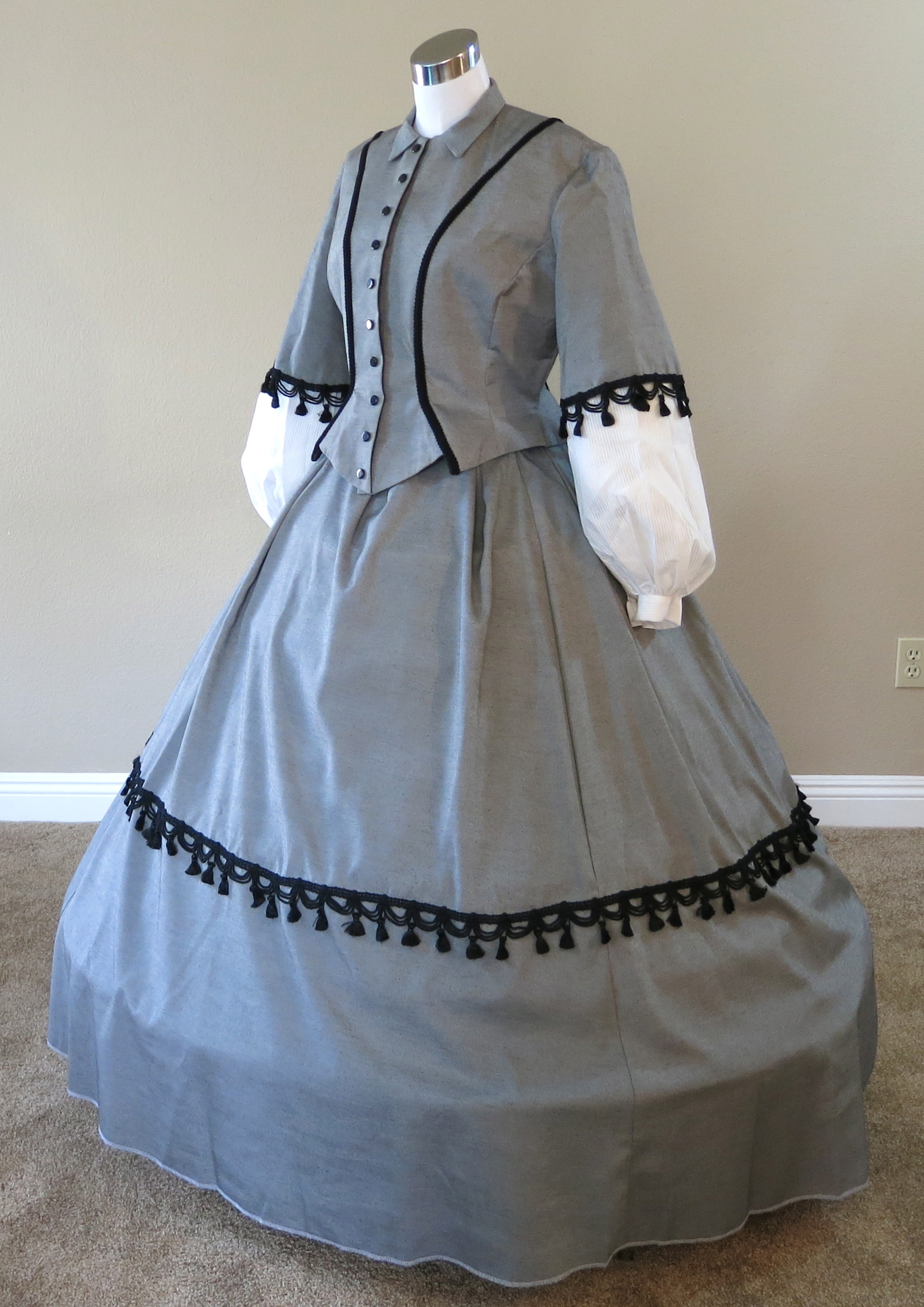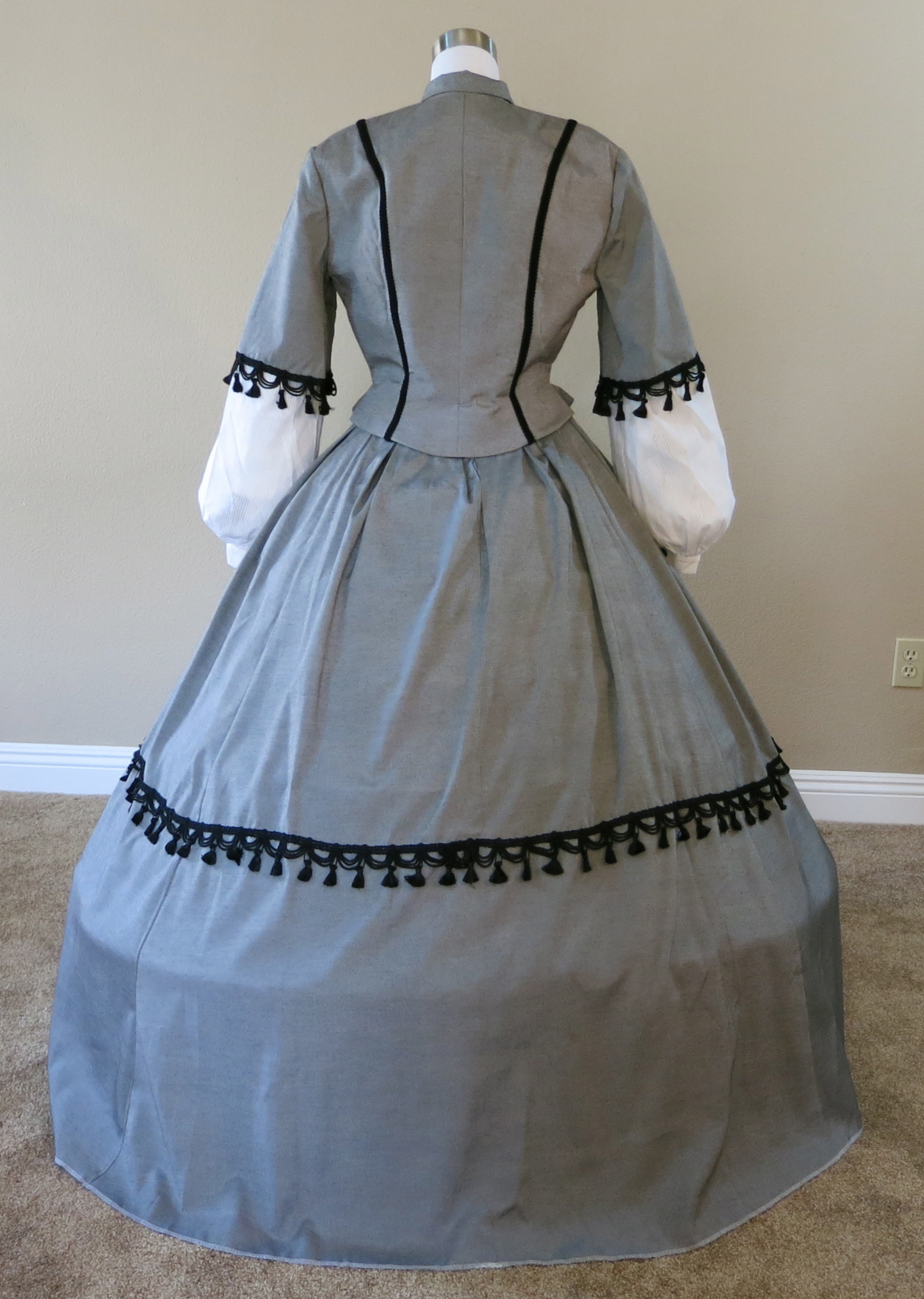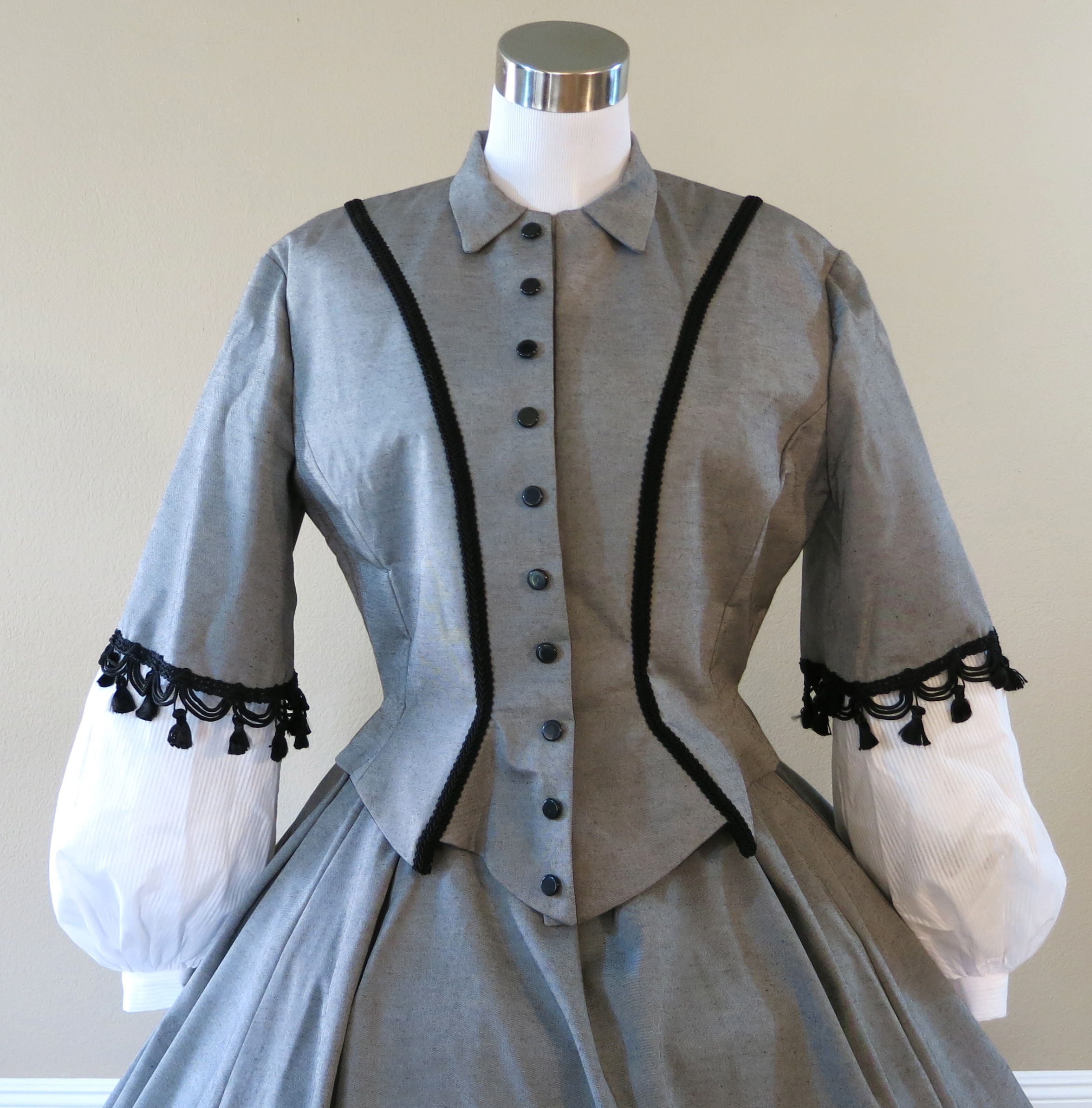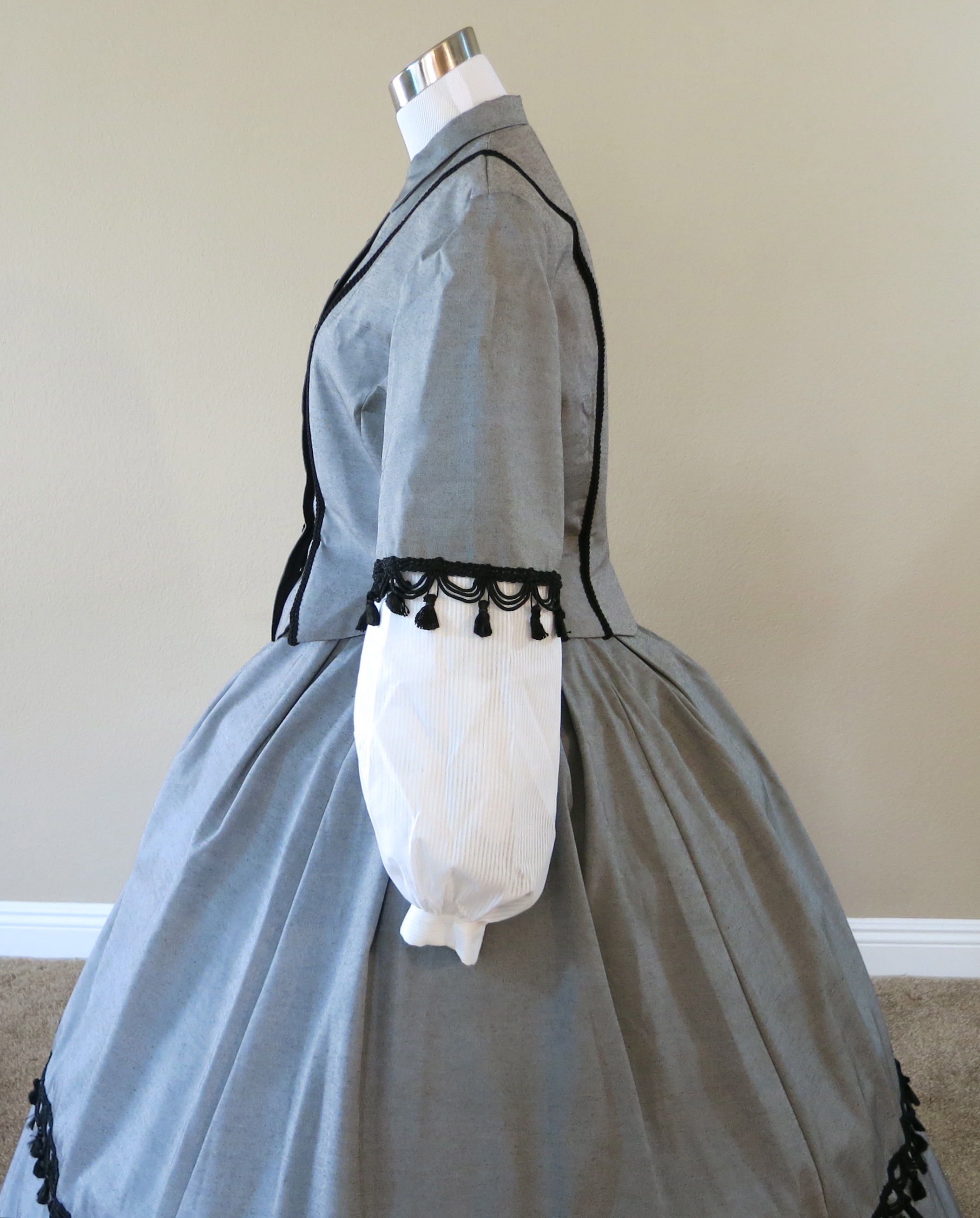 Traveling Suit (waist - 32")
Measurements:
Bust - 41"
Waist - 32"
Skirt Length - 43"
Skirt Sweep - 160"
Fully lined bodice, with hook and eye closure at the front (see photo). Black braid trims the seams and sleeves, and black buttons sit on top of the hook and eye closure.
The skirt is very full, with black fringed trim, and will be hemmed before shipping. Pictured over hoop H600, would also work well over H400.
Condition: New
For international orders, please contact us for shipping rates.